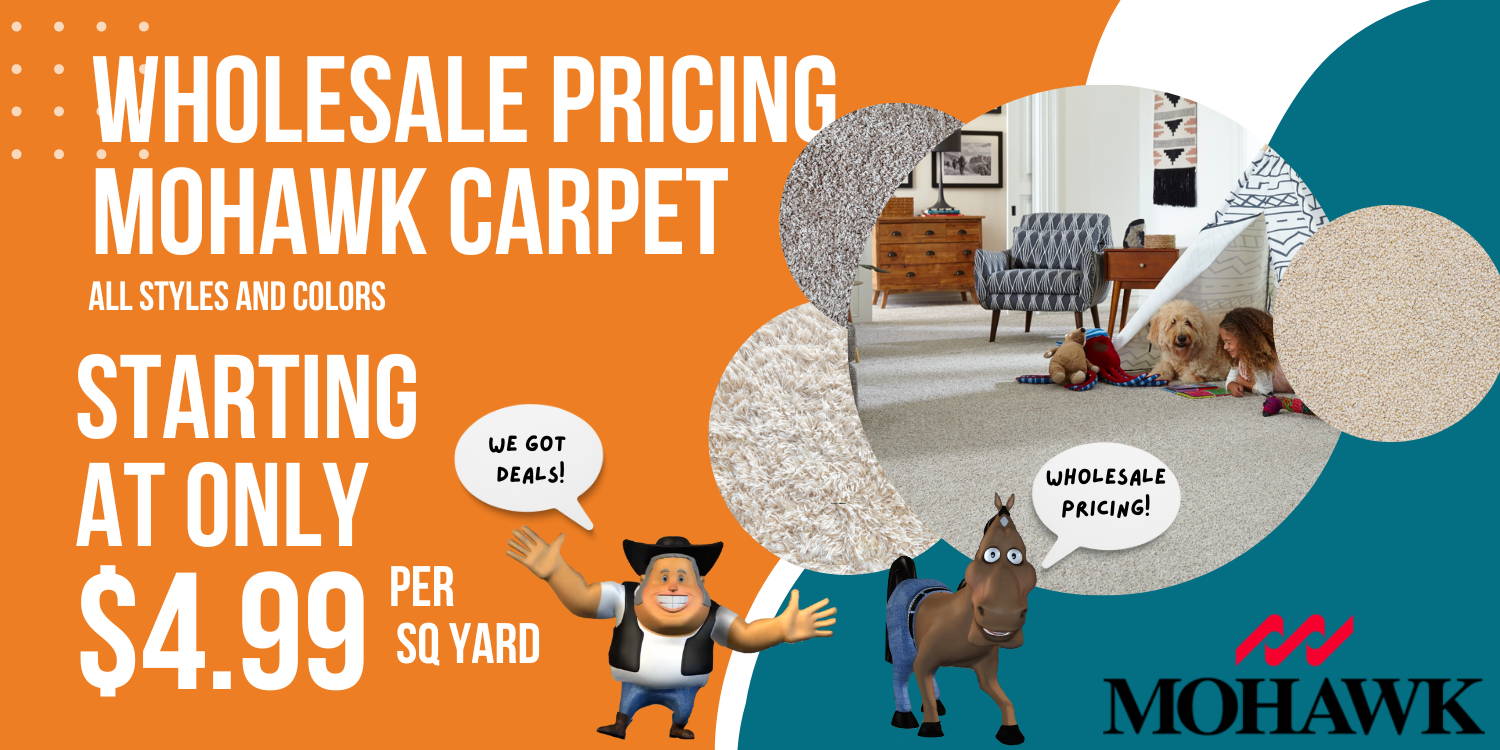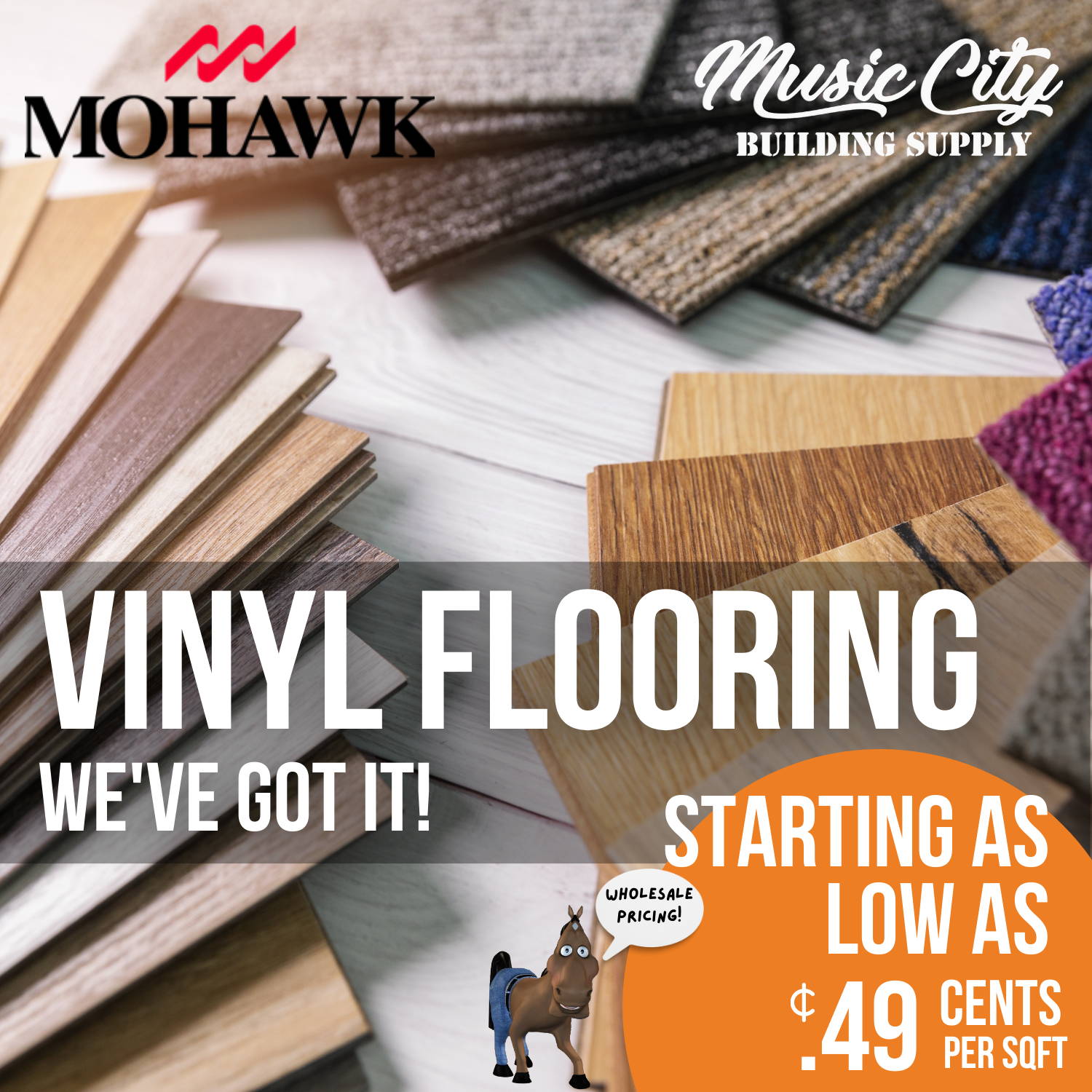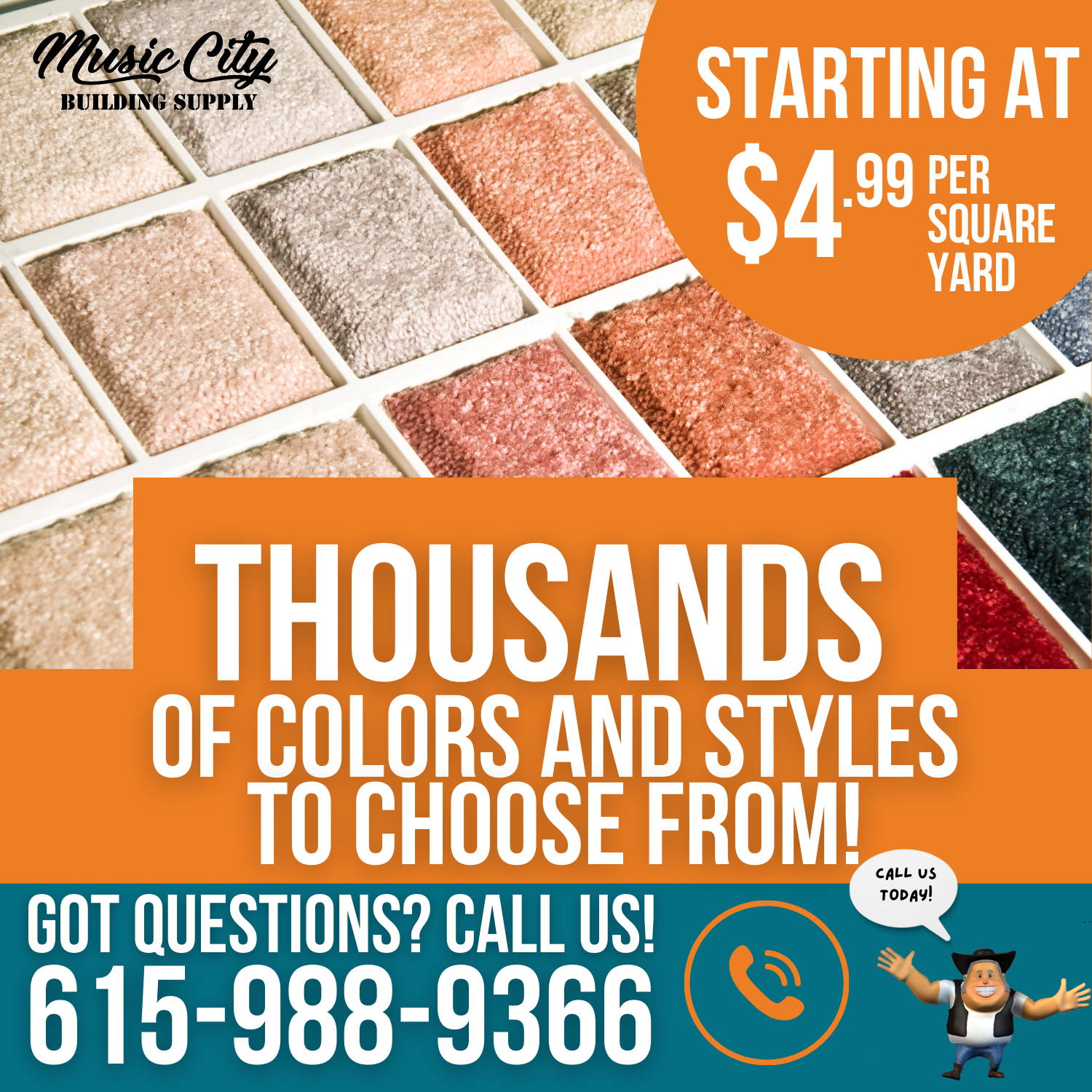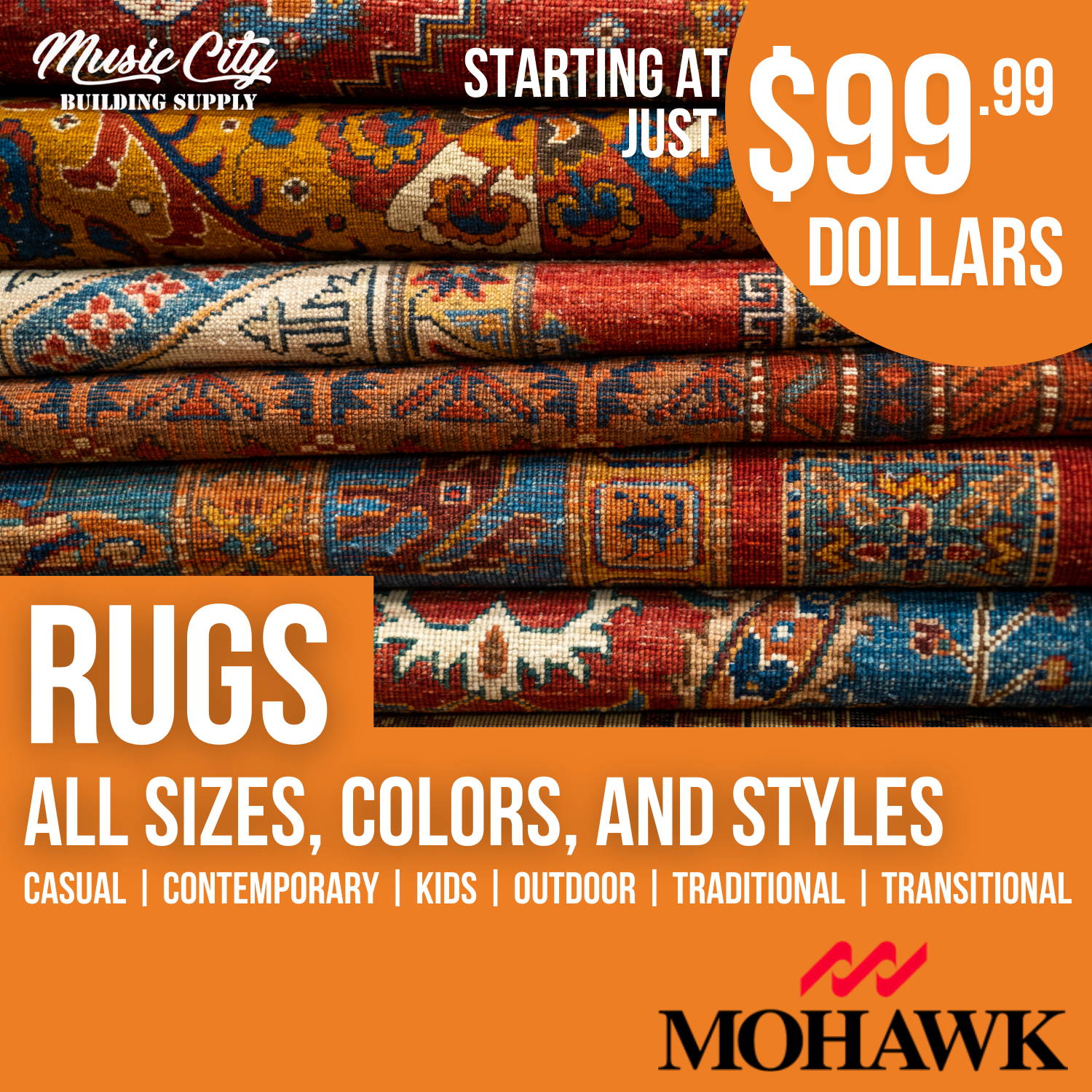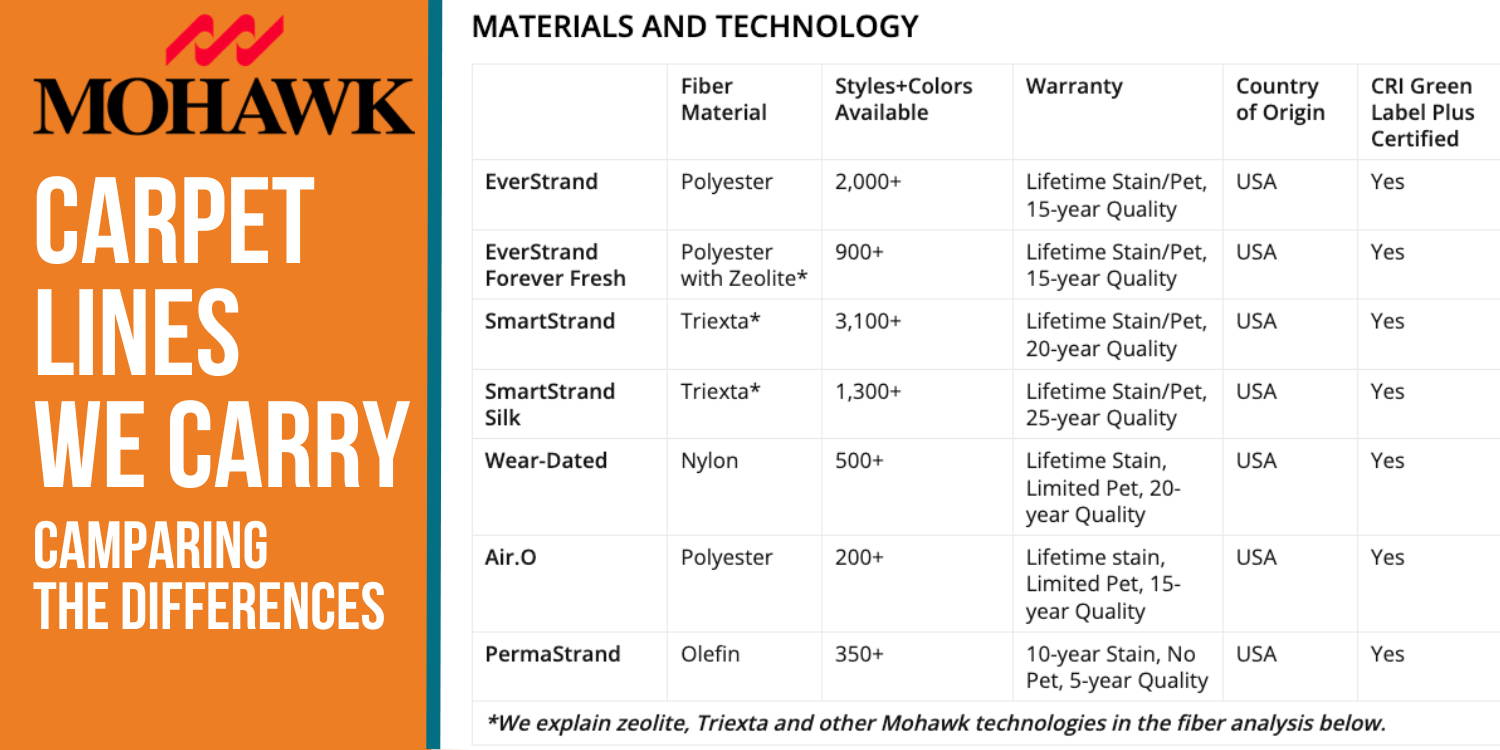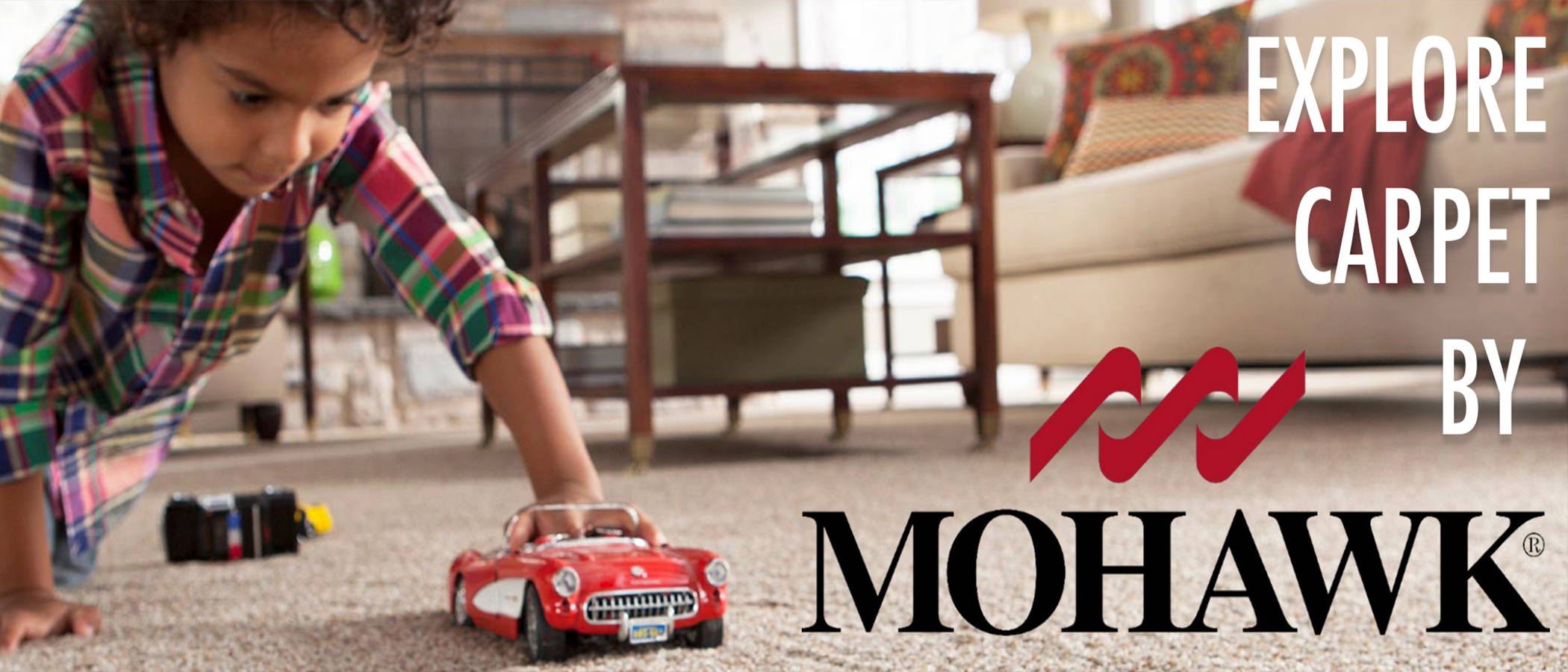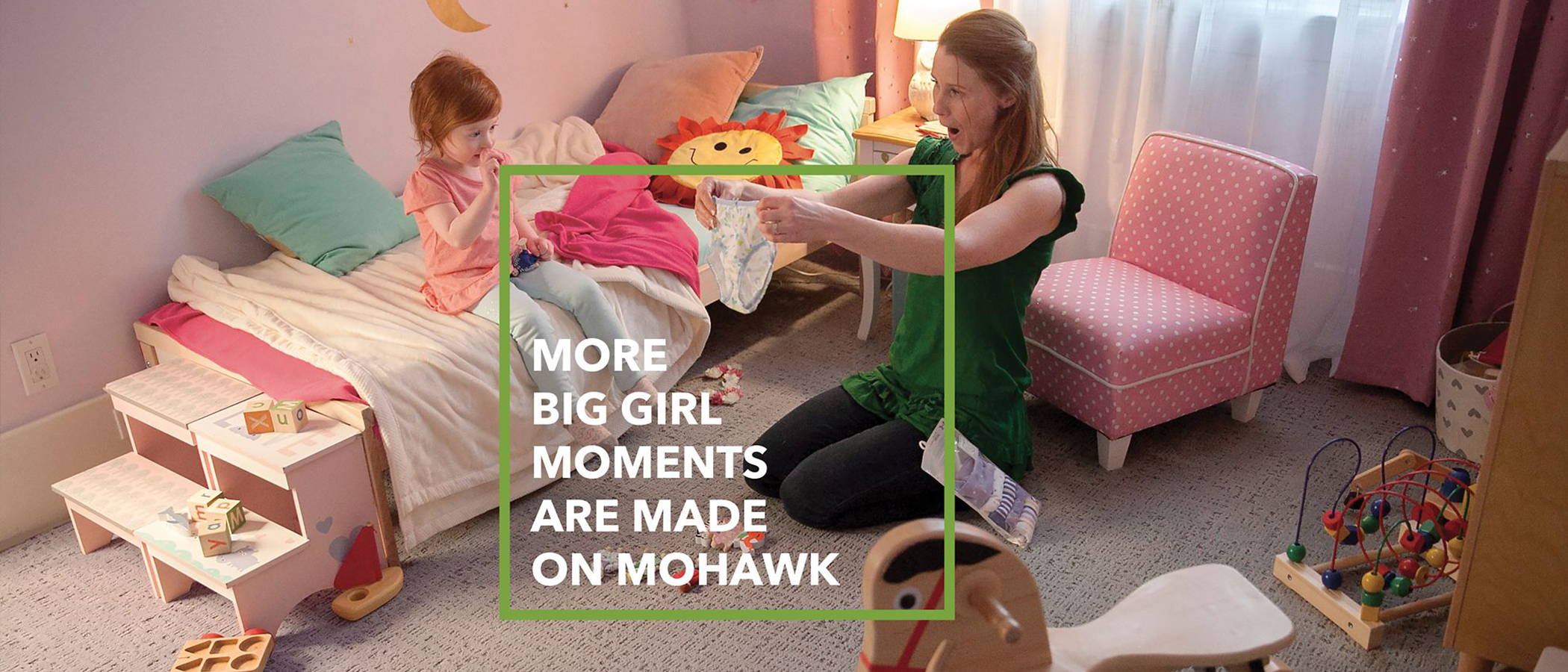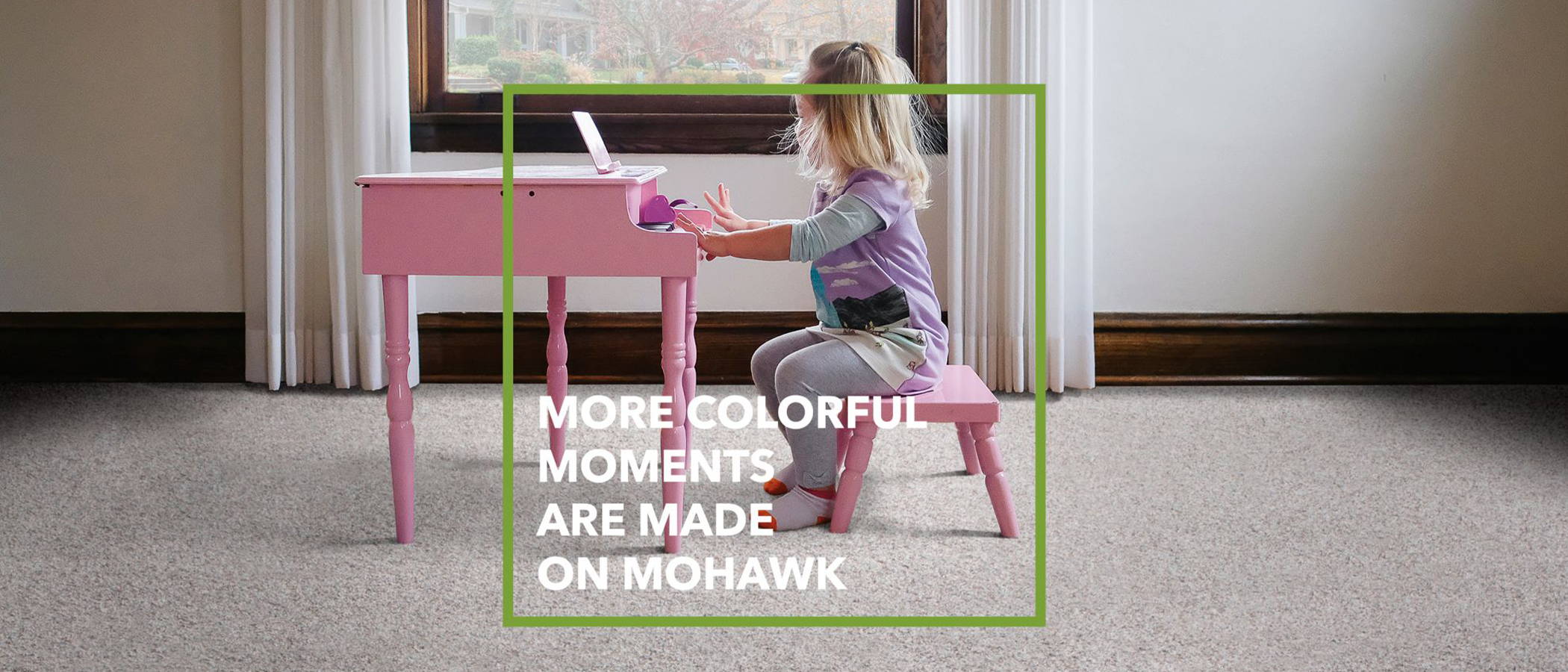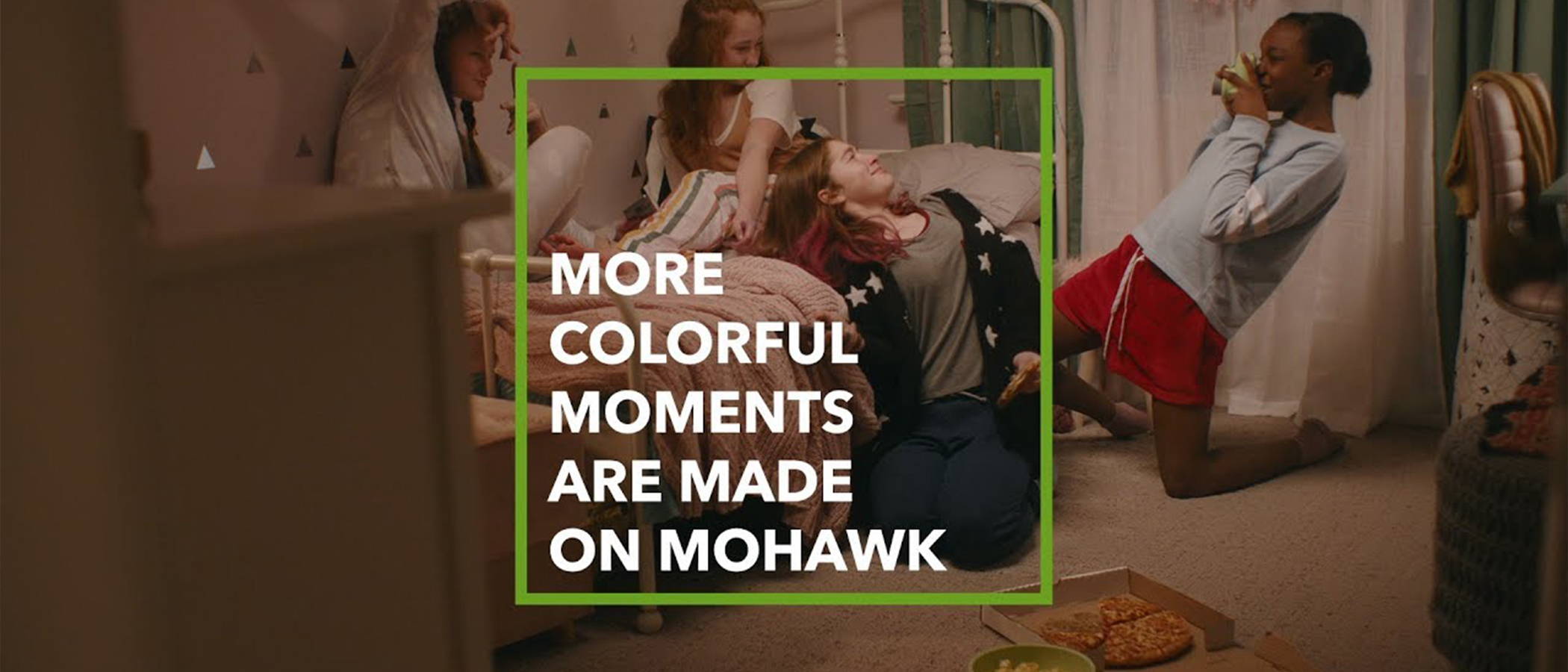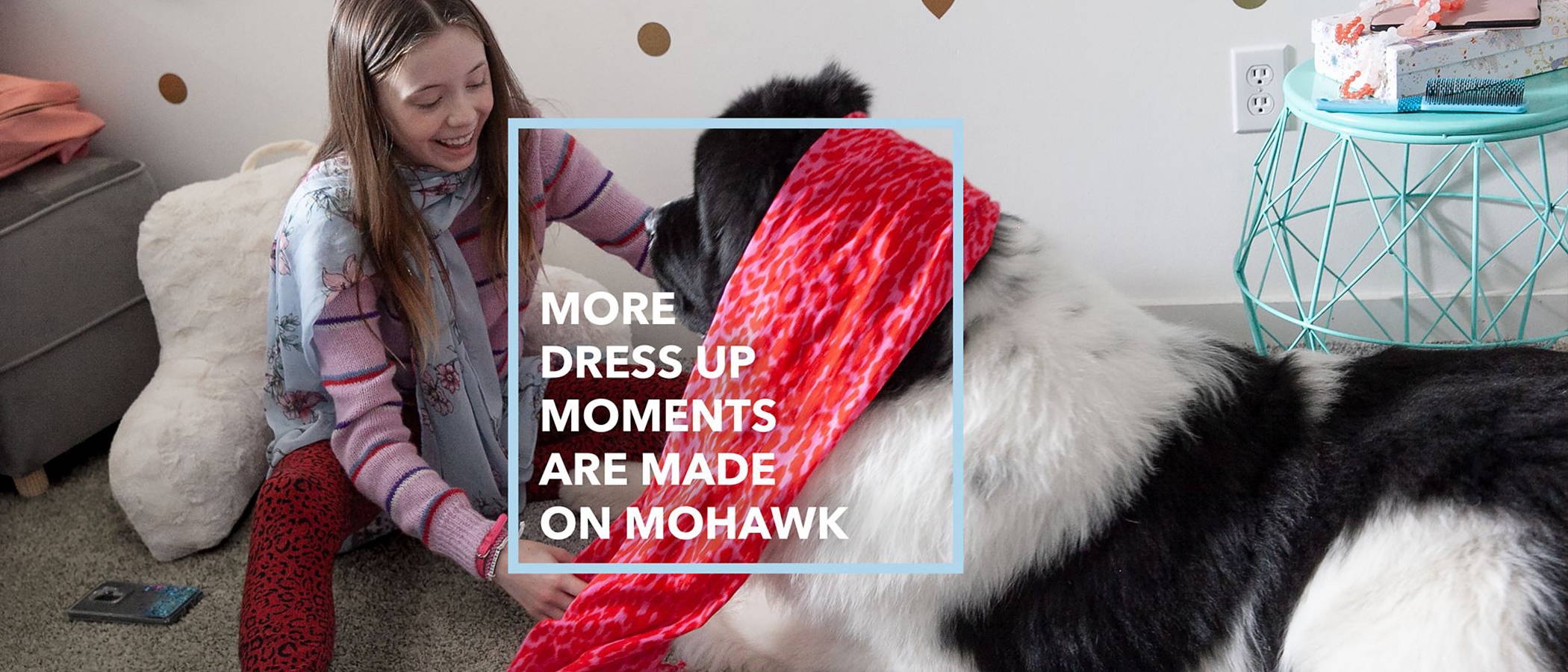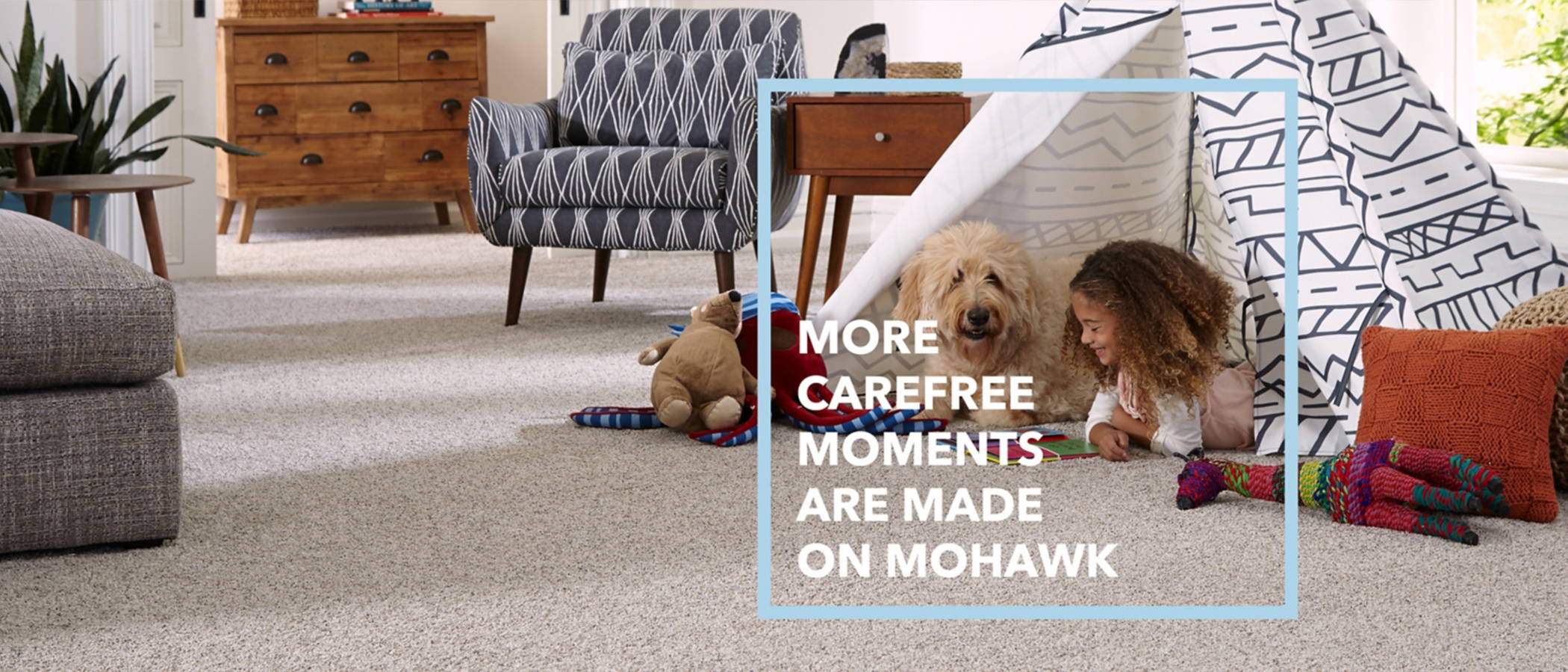 When it comes to a carpet that truly has it all, look no further than SmartStrand. Where traditional carpets fall short, the innovative fibers in SmartStrand Forever Clean offer unbeatable spill protection, permanent stain resistance and long-lasting durability. Truly a worry-free solution, SmartStrand Forever Clean is the perfect flooring for busy households.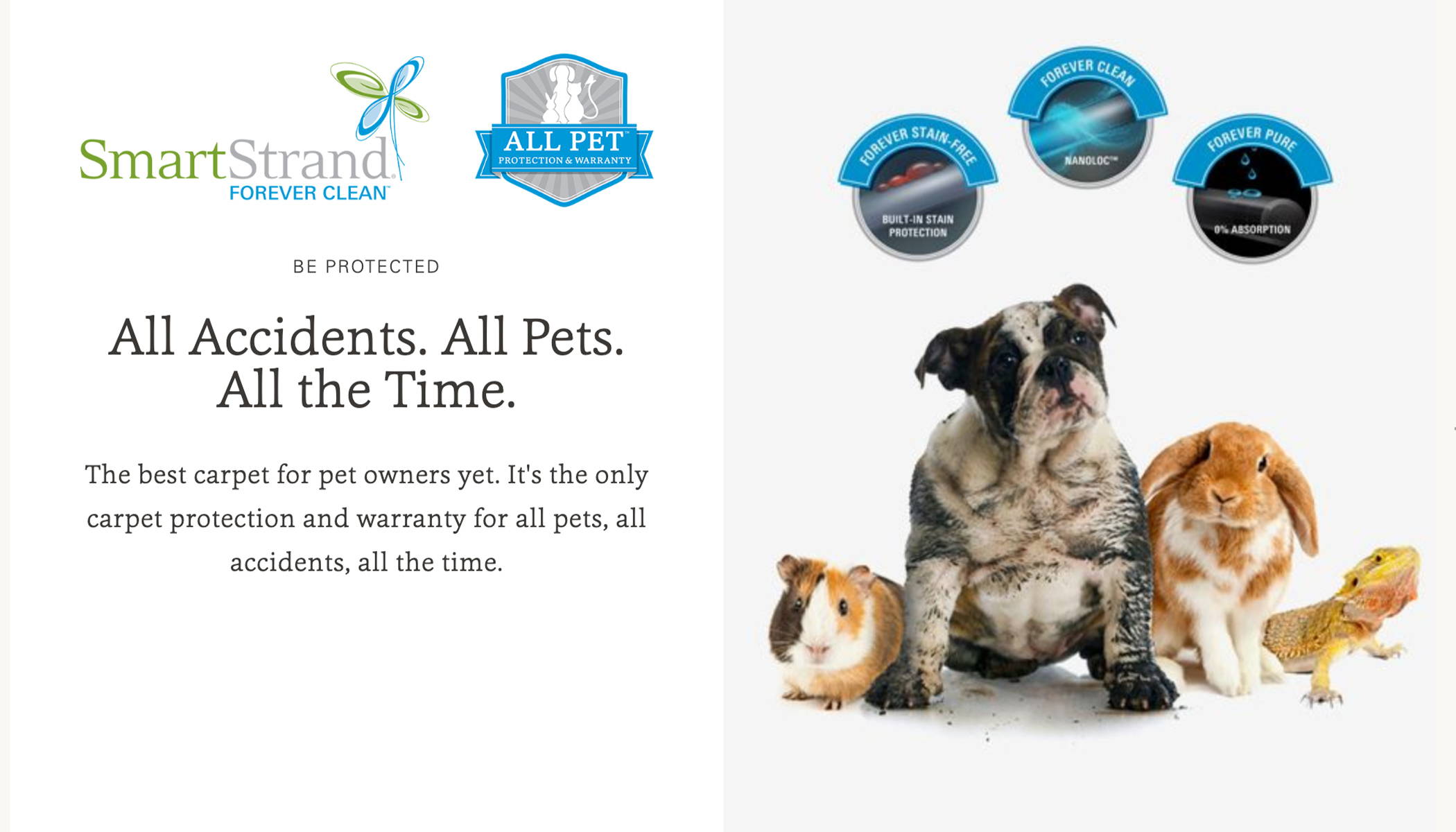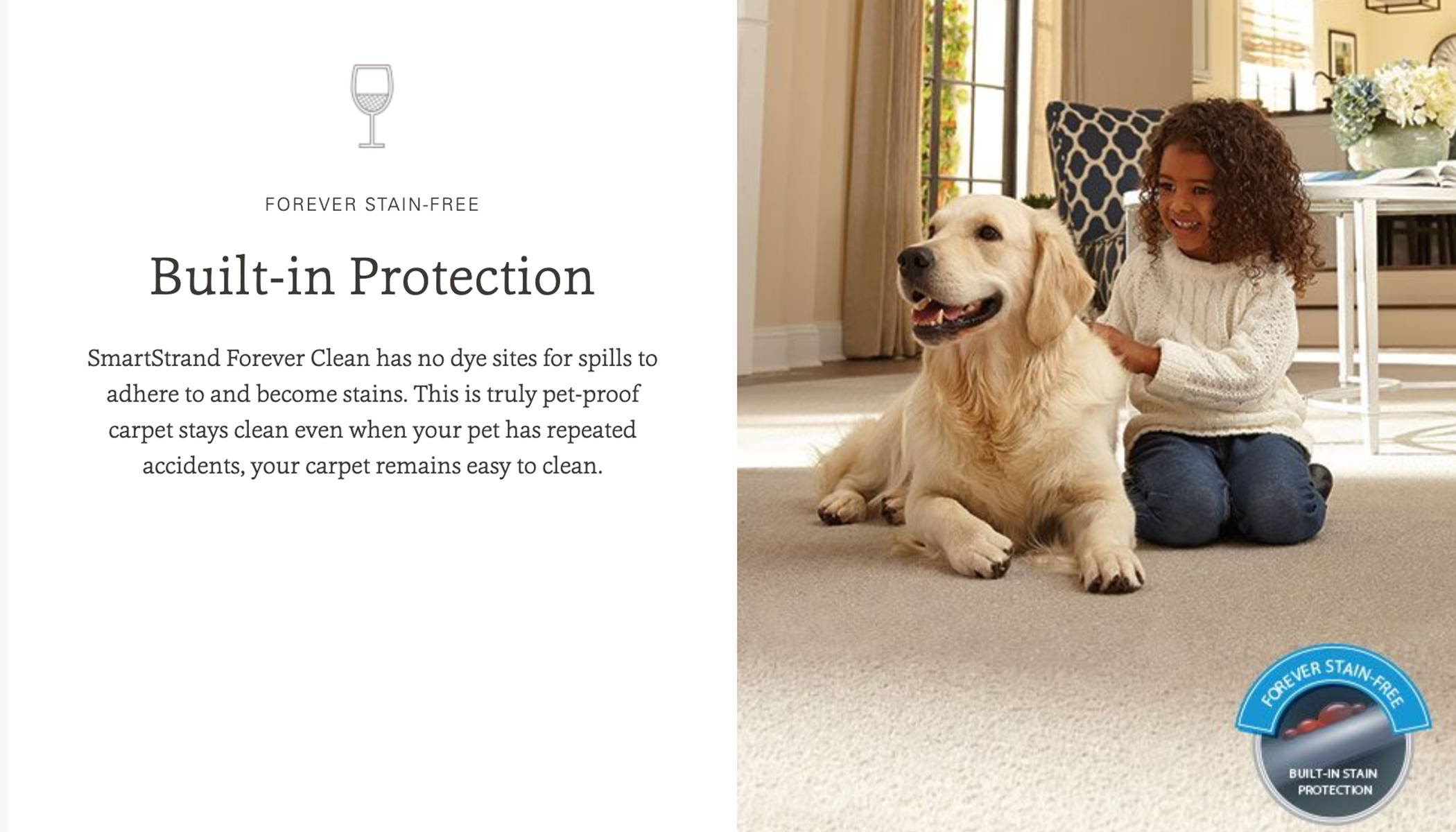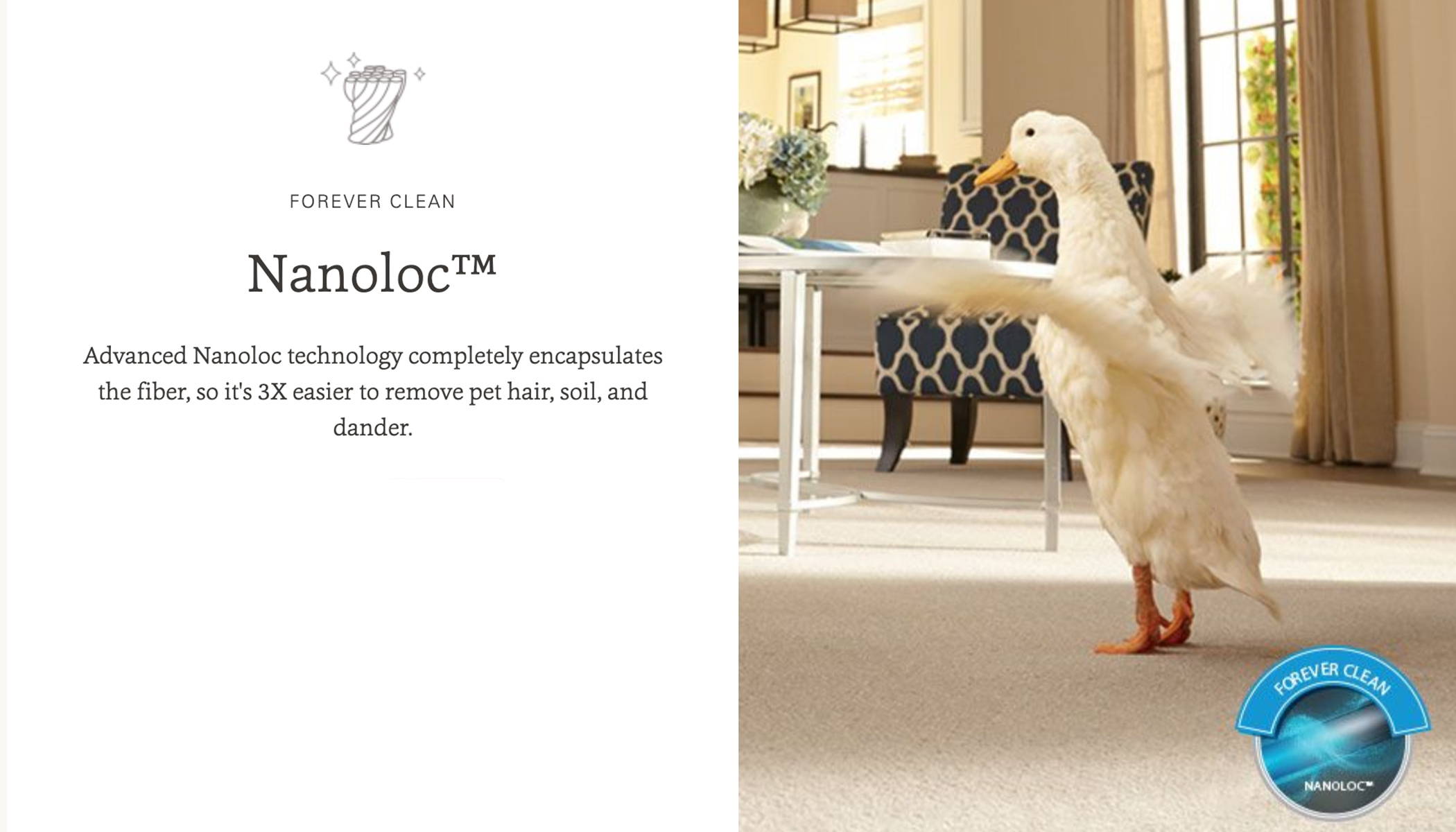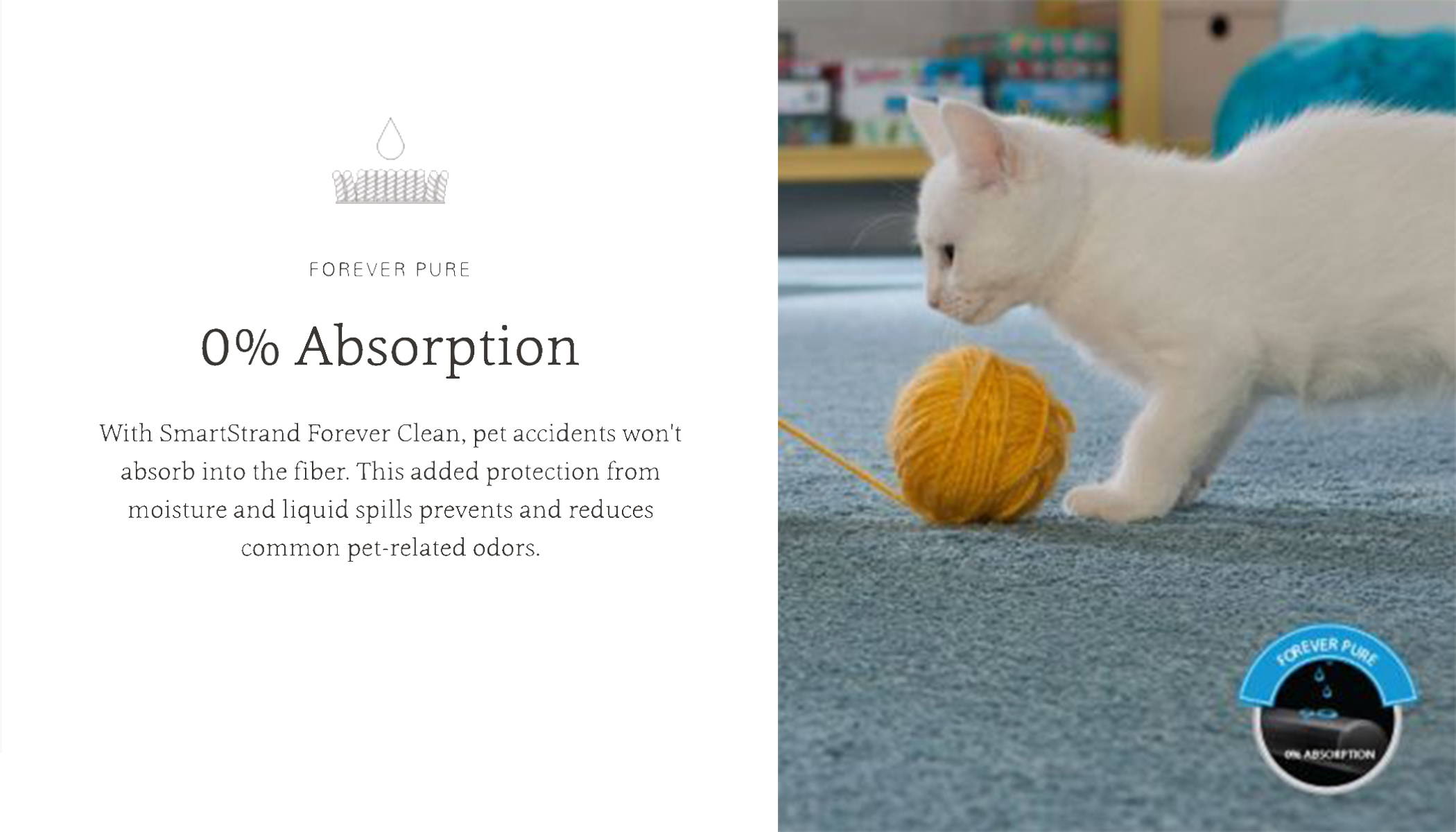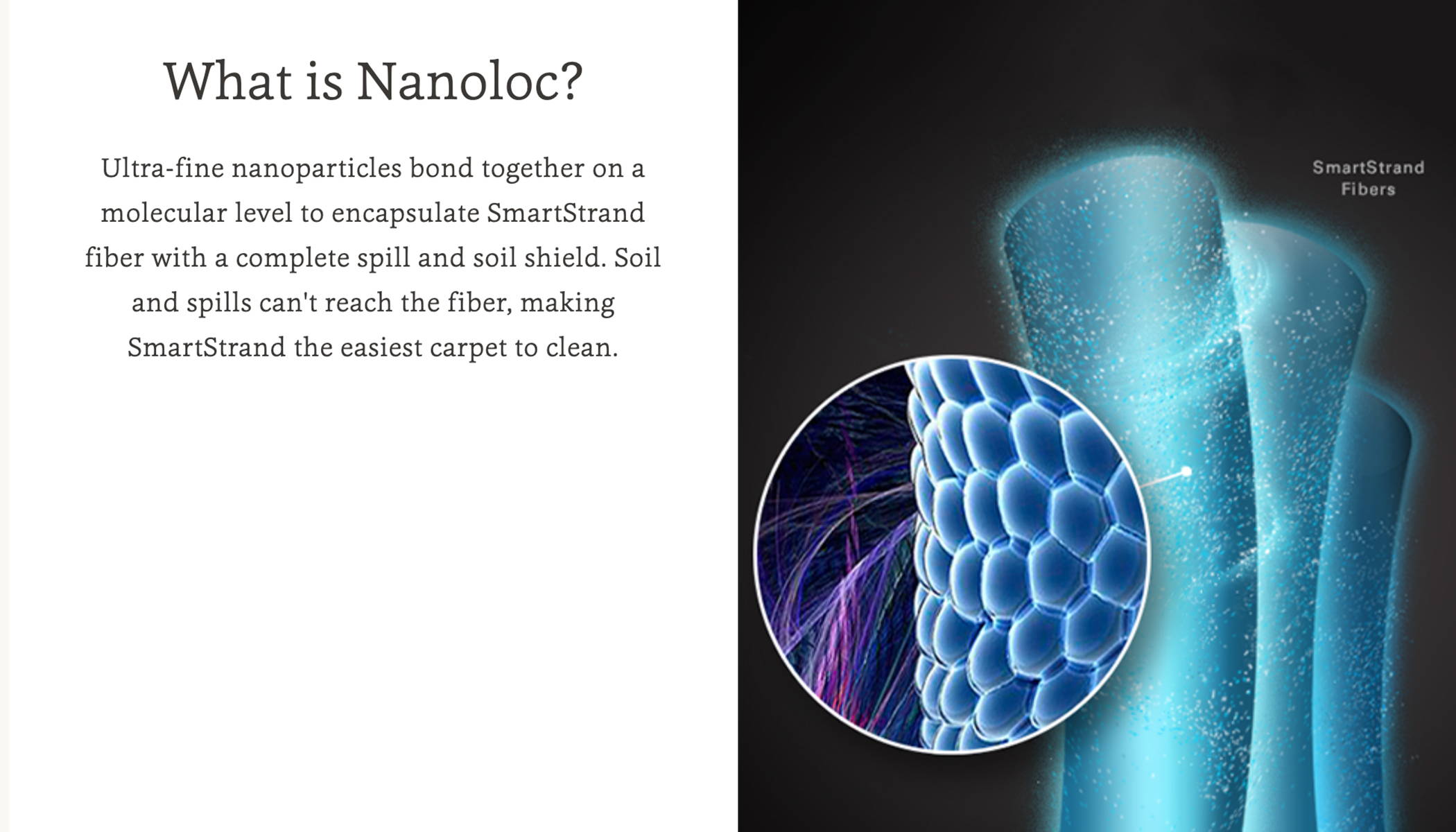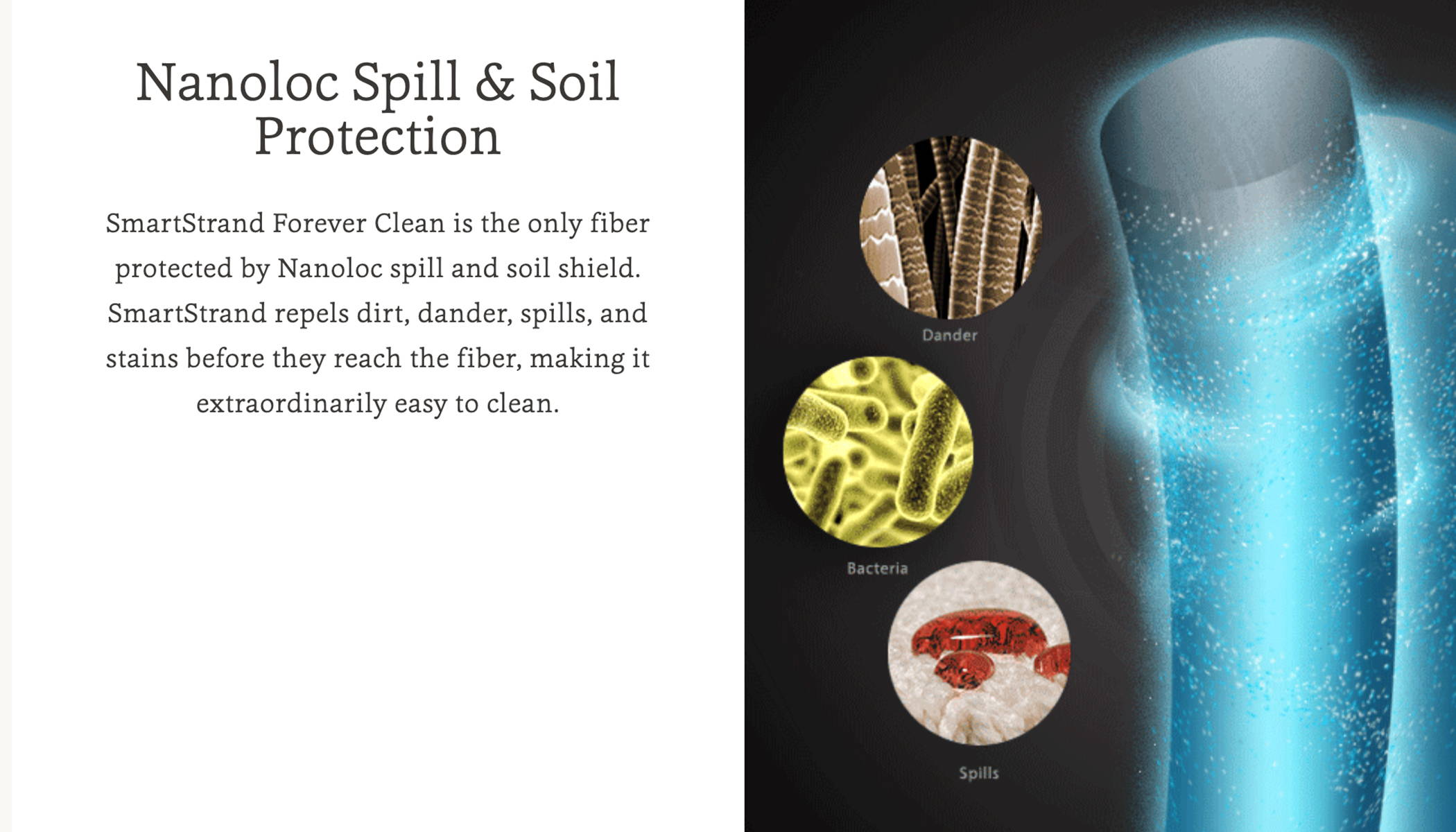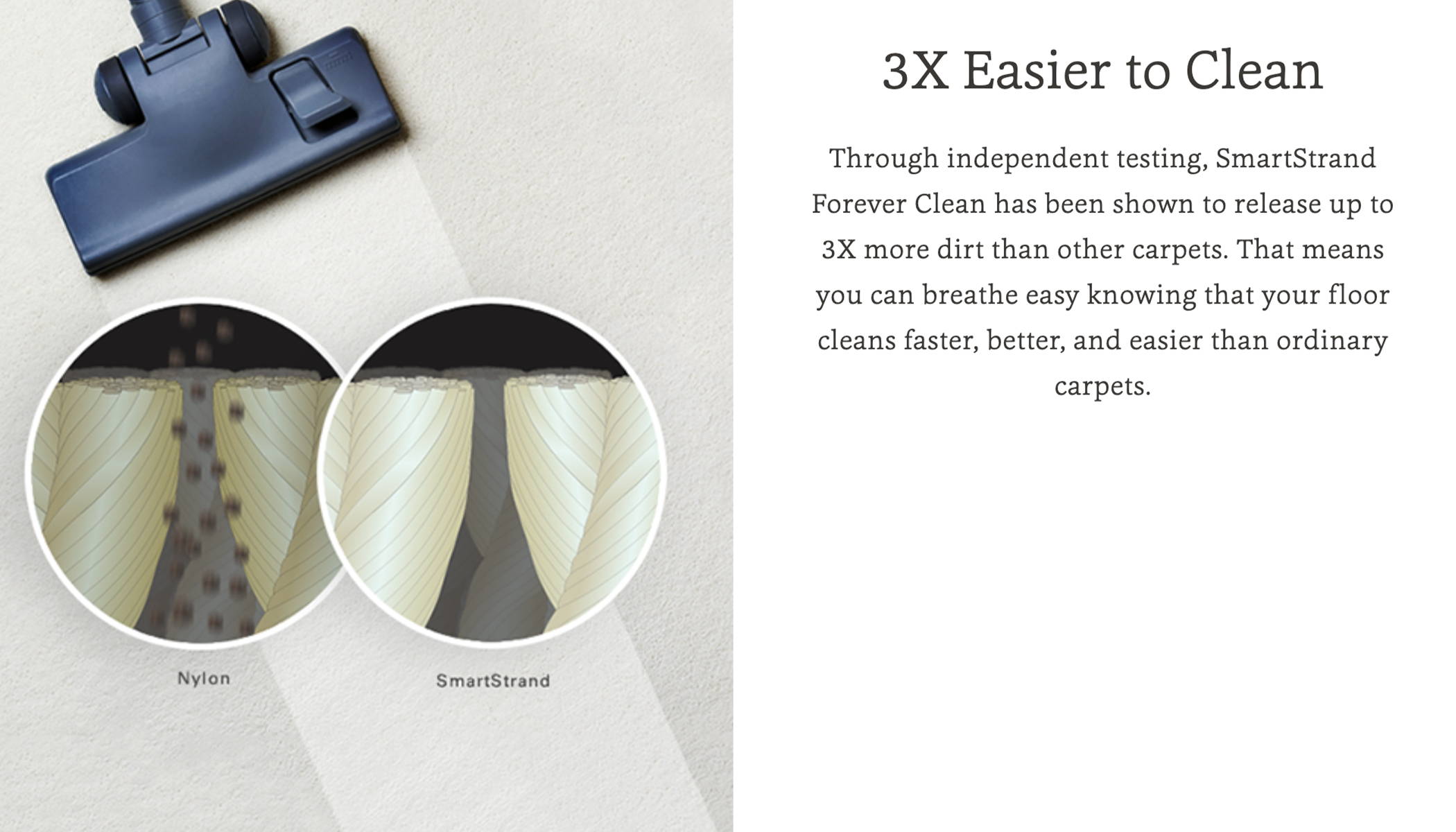 Now imagine all of the benefits of SmartStrand Forever Clean combined with the added luxury of supreme softness. In SmartStrand Silk, each strand of carpet is packed with 700 silk-like, stain-resistant fibers. That's 3X more individual fibers than found in traditional nylon carpet.

Sound too good to be true? It gets even better. Introducing SmartStrand Silk Reserve. For those with refined taste and discerning style who only accept the very best in life, SmartStrand Silk Reserve offers astonishing softness and maximum durability.
SmartStrand featuring ColorMax technology is the latest innovation in soft surface flooring. ColorMax offers beautifully blended colorations that complement the natural depth and color variation of wood and stone.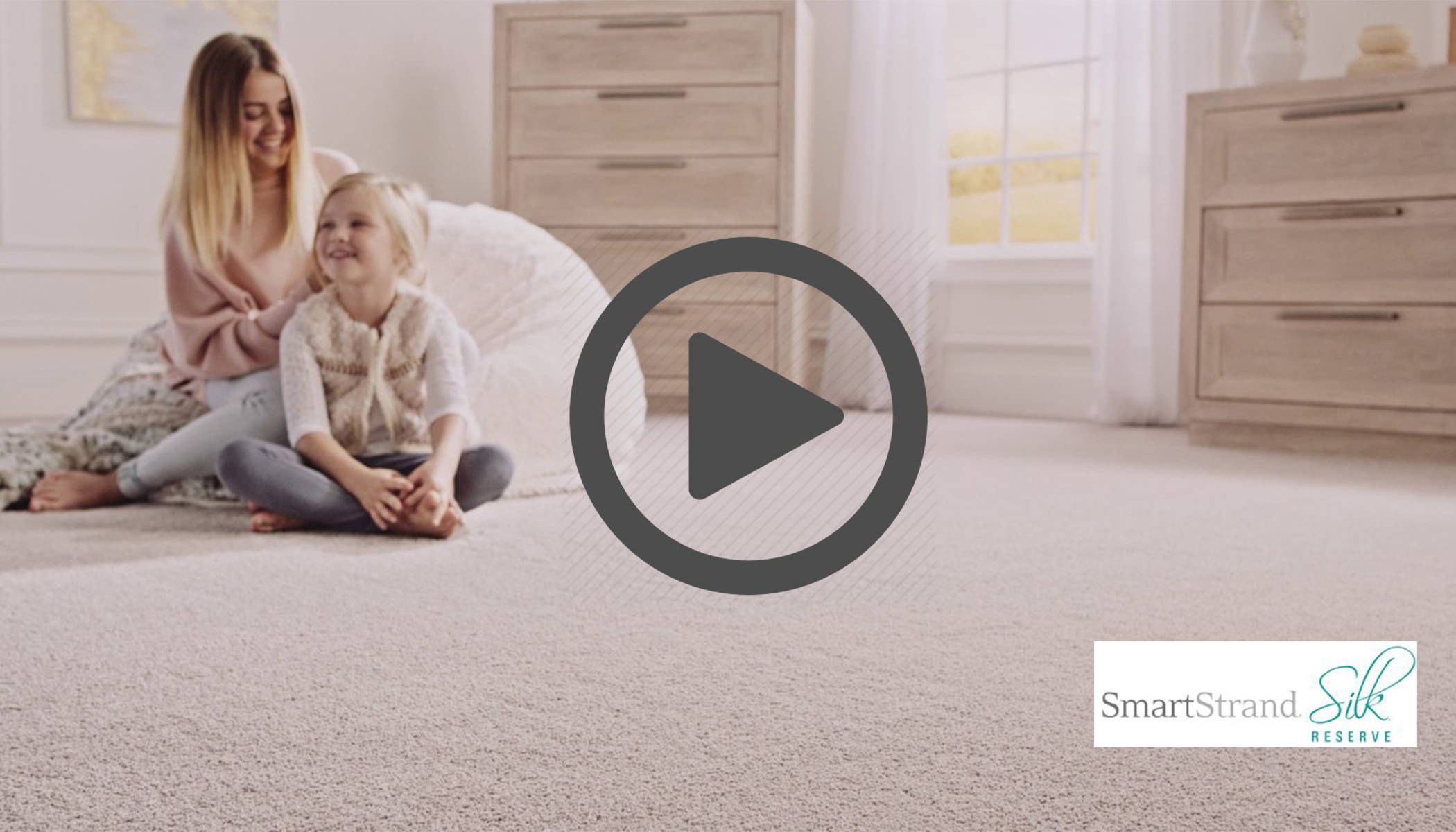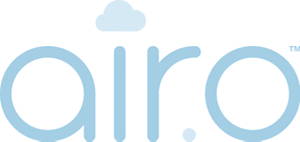 Pure Peace of Mind.
Hypoallergenic Soft Flooring
When you choose a soft flooring option that's hypoallergenic, easy to clean and VOC-Free, you're choosing pure peace of mind.


HYPOALLERGENIC
Air.o's fibers don't absorb moisture, which helps prevent the growth of allergens and microbes. That's nothing to sneeze at

EASY TO CLEAN
Air.o's unique, unified construction provides better airflow, releasing more dust and dirt with each vacuum than carpet with traditional padding.


HYPOALLERGENIC
Air.o's fibers don't absorb moisture, which helps prevent the growth of allergens and microbes. That's nothing to sneeze at

Your heading text goes here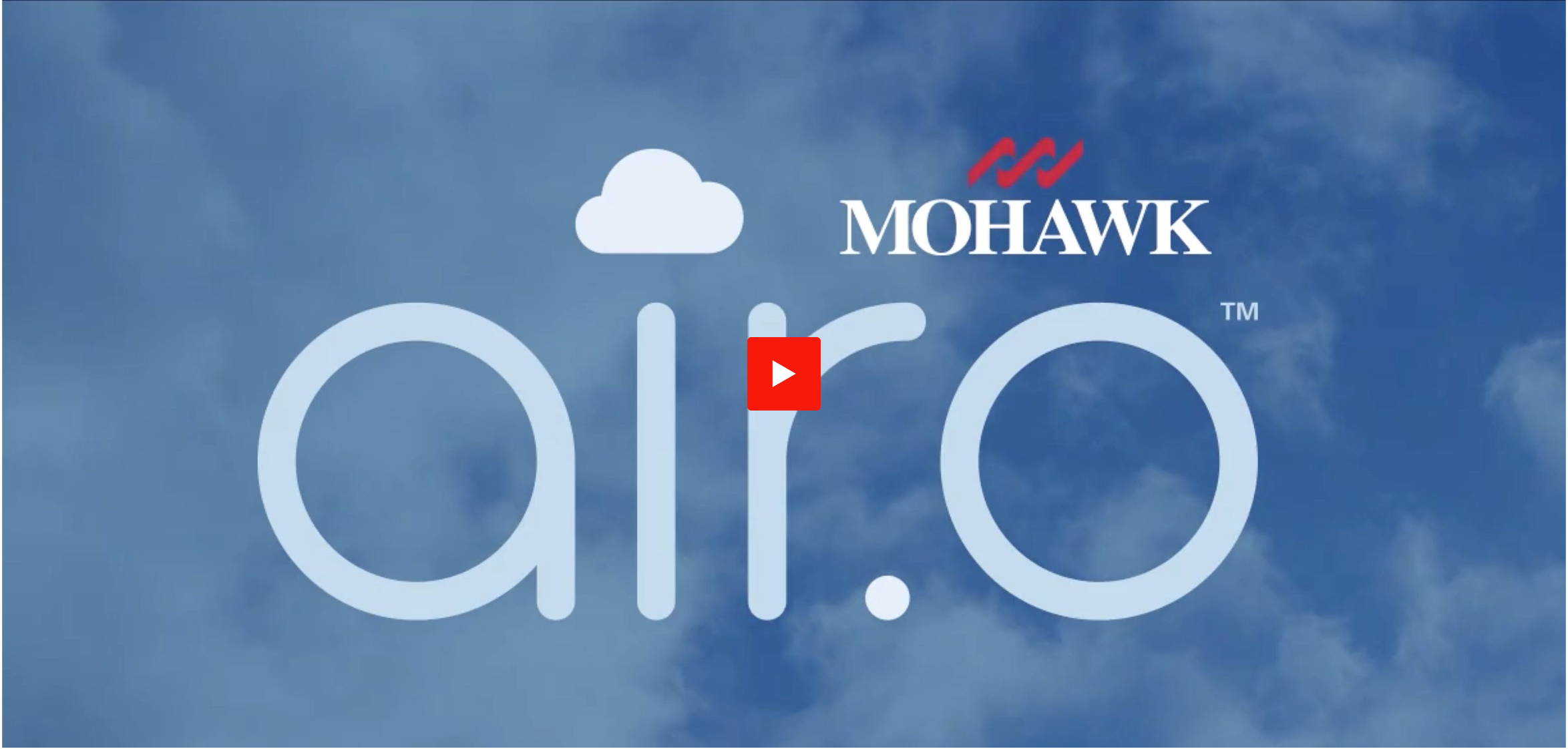 Real Stories from Real People

We gave our new Air.o hypoallergenic soft flooring to real people like Julie, Gina and Jess to see it in action in their homes. Hear more real stories from real people who have fallen in love with Air.o.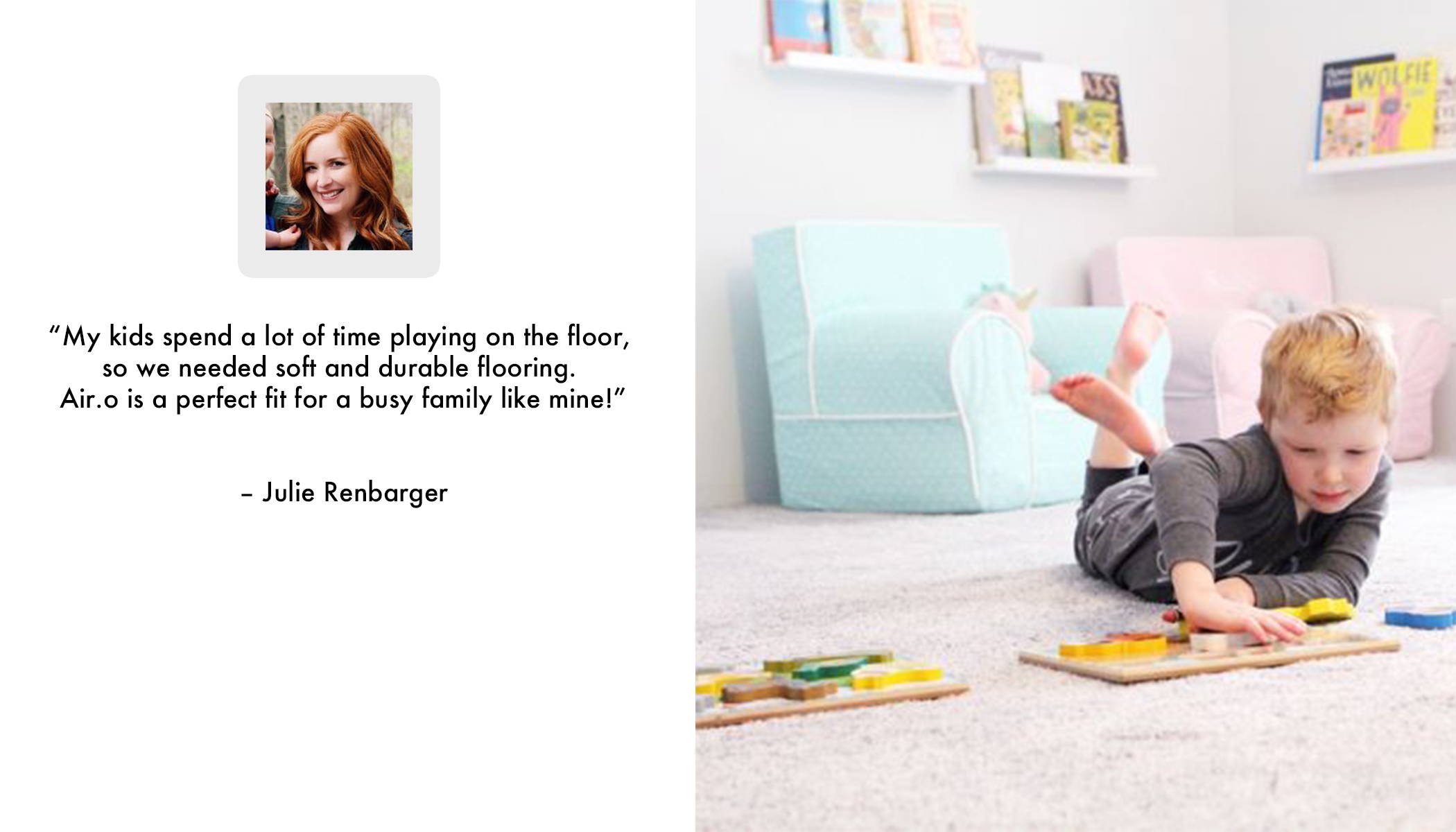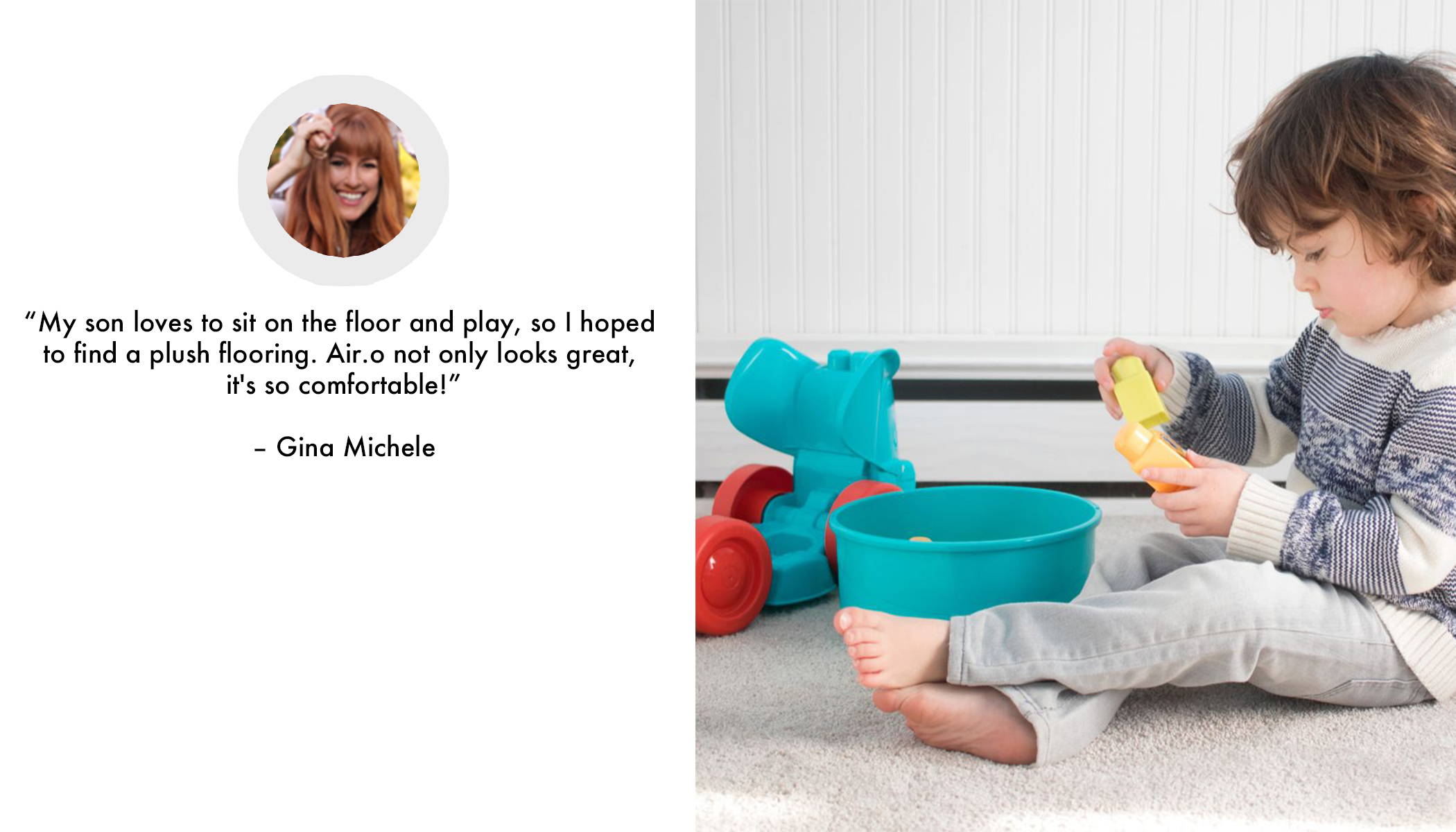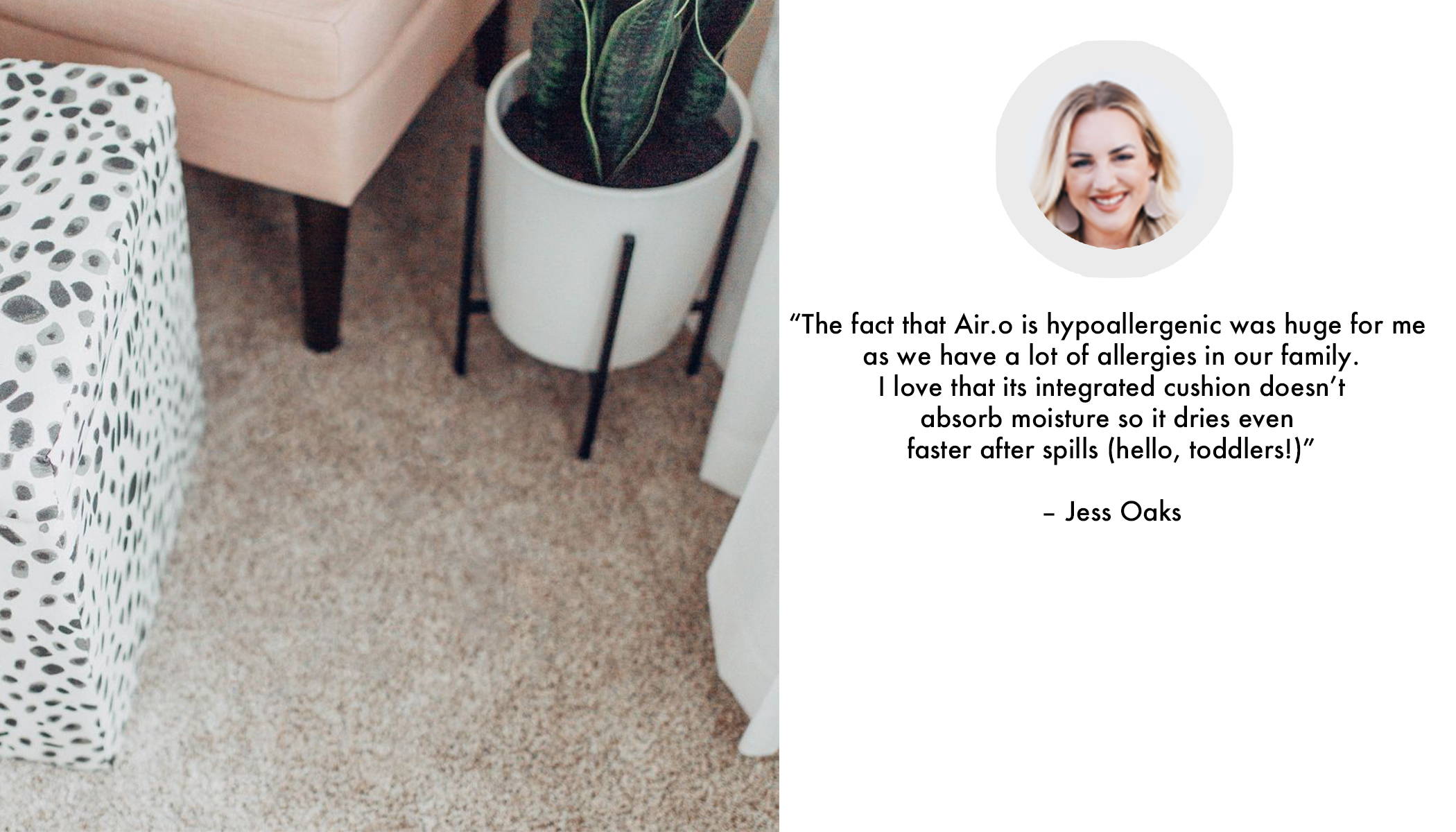 A SMART CHOICE FOR YOU & THE ENVIRONMENT
When it comes to diverting waste from landfills, Air.o Unified Soft Flooring is changing the soft flooring industry. Unlike traditional carpet, Air.o is engineered with just one material making it the only 100% recyclable soft flooring available. Air.o is the smart soft flooring choice for your home and the environment.
AIR.O WARRANTY
Inherent stain resistance, superior soil protection, and durable construction make Air.o Unified Soft Flooring the perfect choice for a long-lasting and beautiful floor for your home. Simply put, Air.o is built to last, and Mohawk Flooring has the warranties to back it up.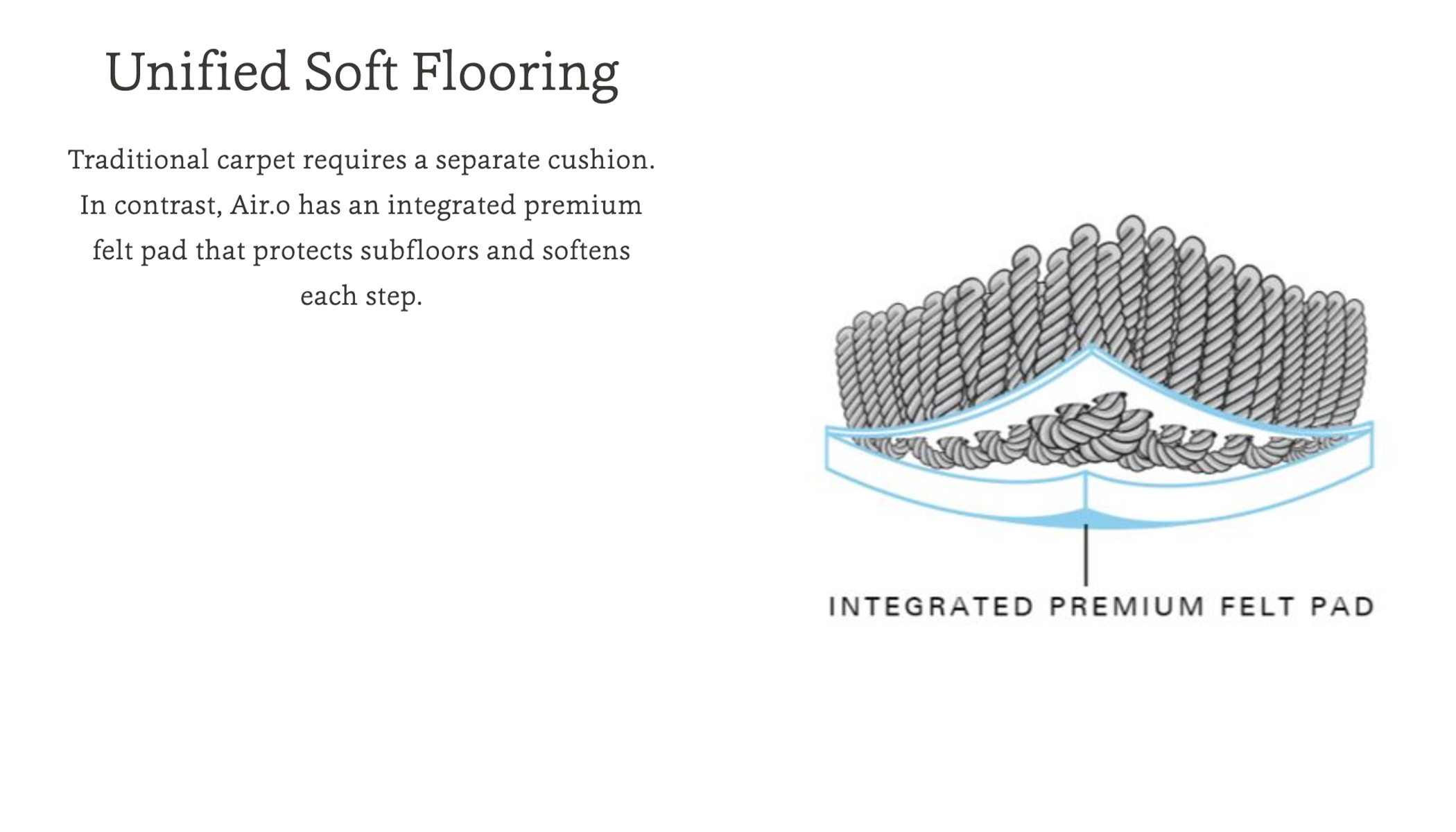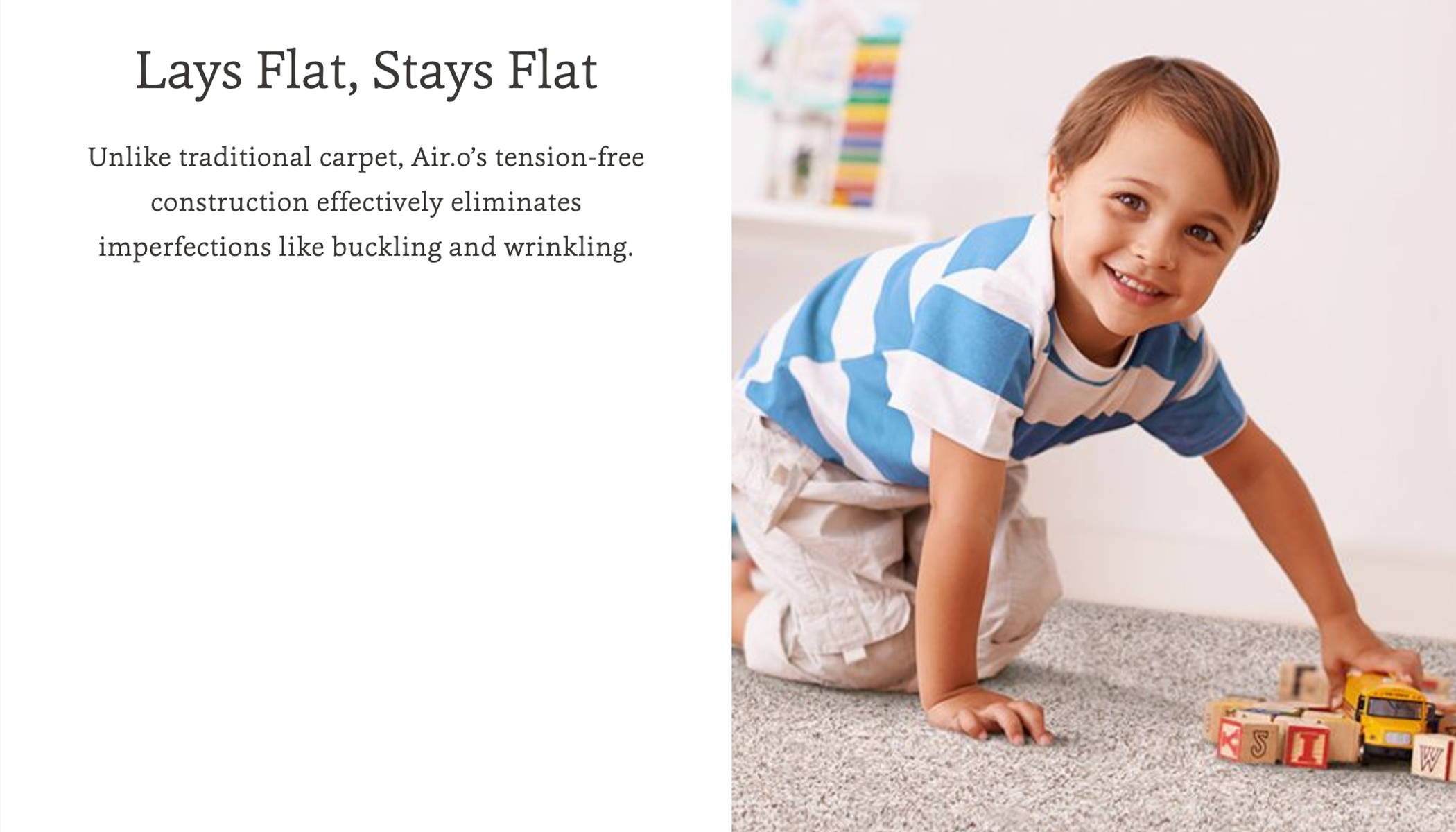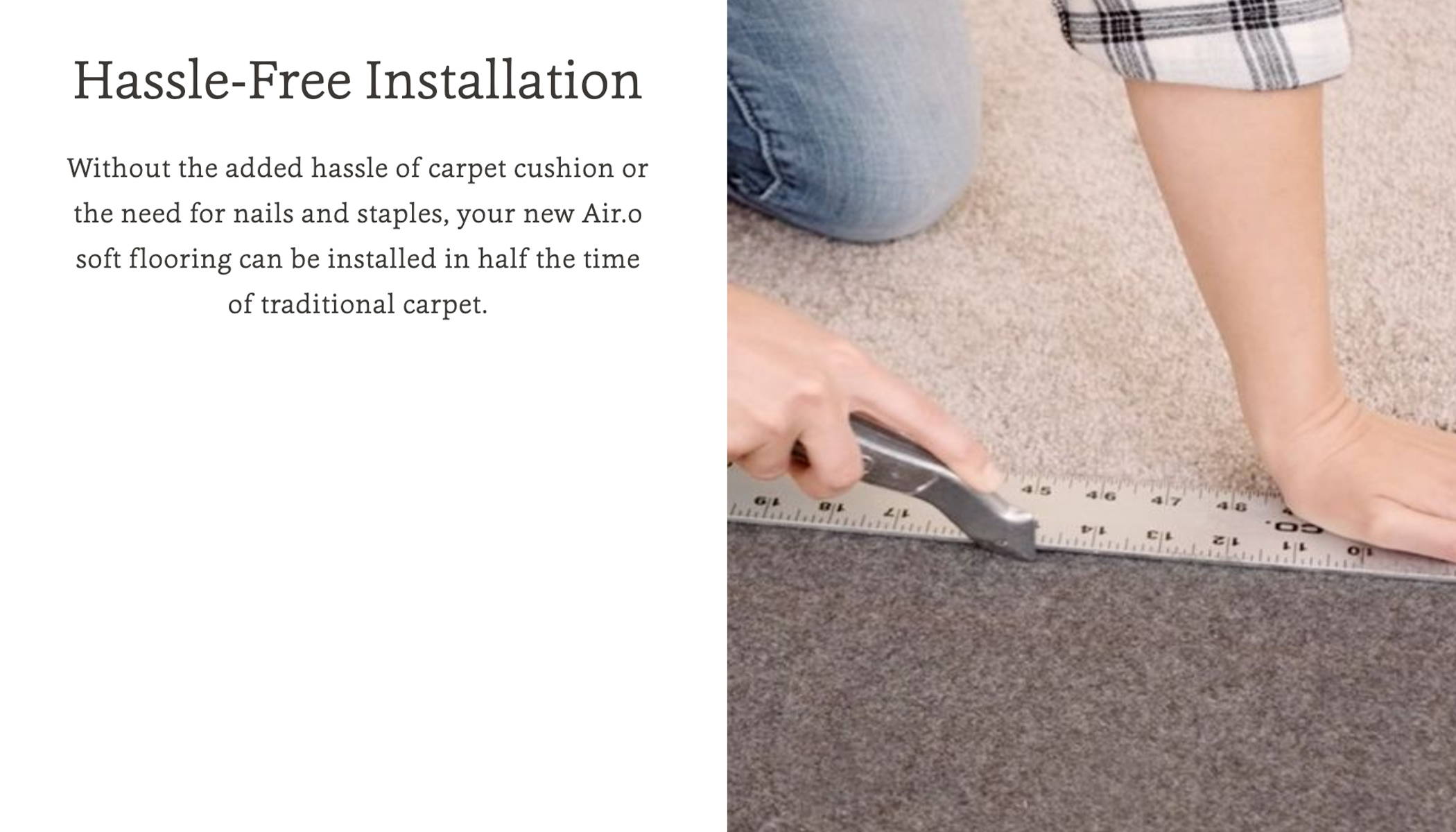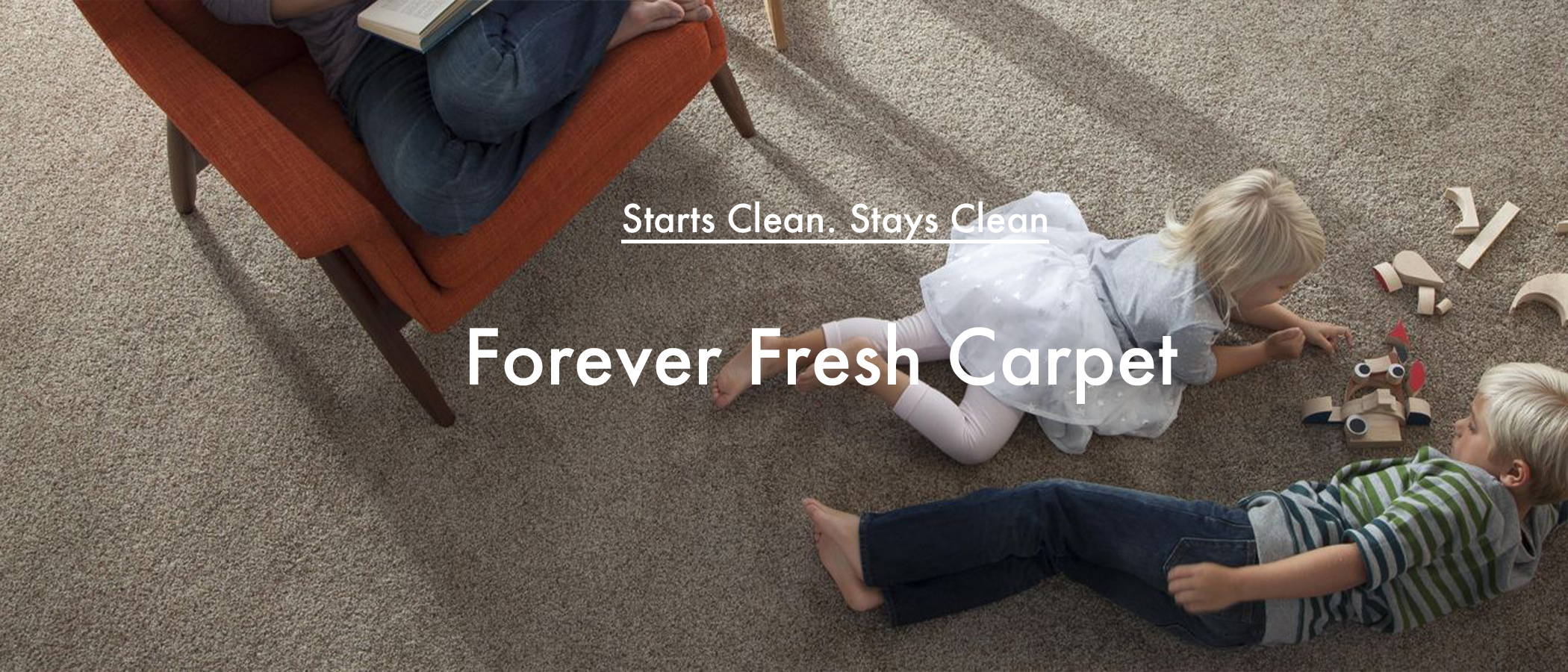 Forever Fresh Ultrasoft is the best odor resistant carpet for reducing household odors and keeping your home clean and fresh. Forever Fresh Ultrasoft carpet doesn't just hide odors. It fights dirt and grime from its PET fiber core and neutralizes lingering smells from pets, dirt, and residue.
The Science of Odor Control Carpet
The secret to odor resistant carpet is Mohawk's innovative odor neutralizing technology that provides long-lasting freshness. Your family and pets can safely enjoy the softness and comfort of your Forever Fresh Ultrasoft carpet for years to come.
Forever Fresh Ultrasoft Facts
Keeps your home smelling fresh with innovative odor neutralizing technology
Feels soft to touch and comfortable underfoot with the best PET carpet fiber available
Keep your carpet clean with EasyClean™ stain and soil protection.
Made with up to 100% recycled content for a cleaner planet
Manufactured using Mohawk's patented Continuum process to ensure your carpet starts clean and stays clean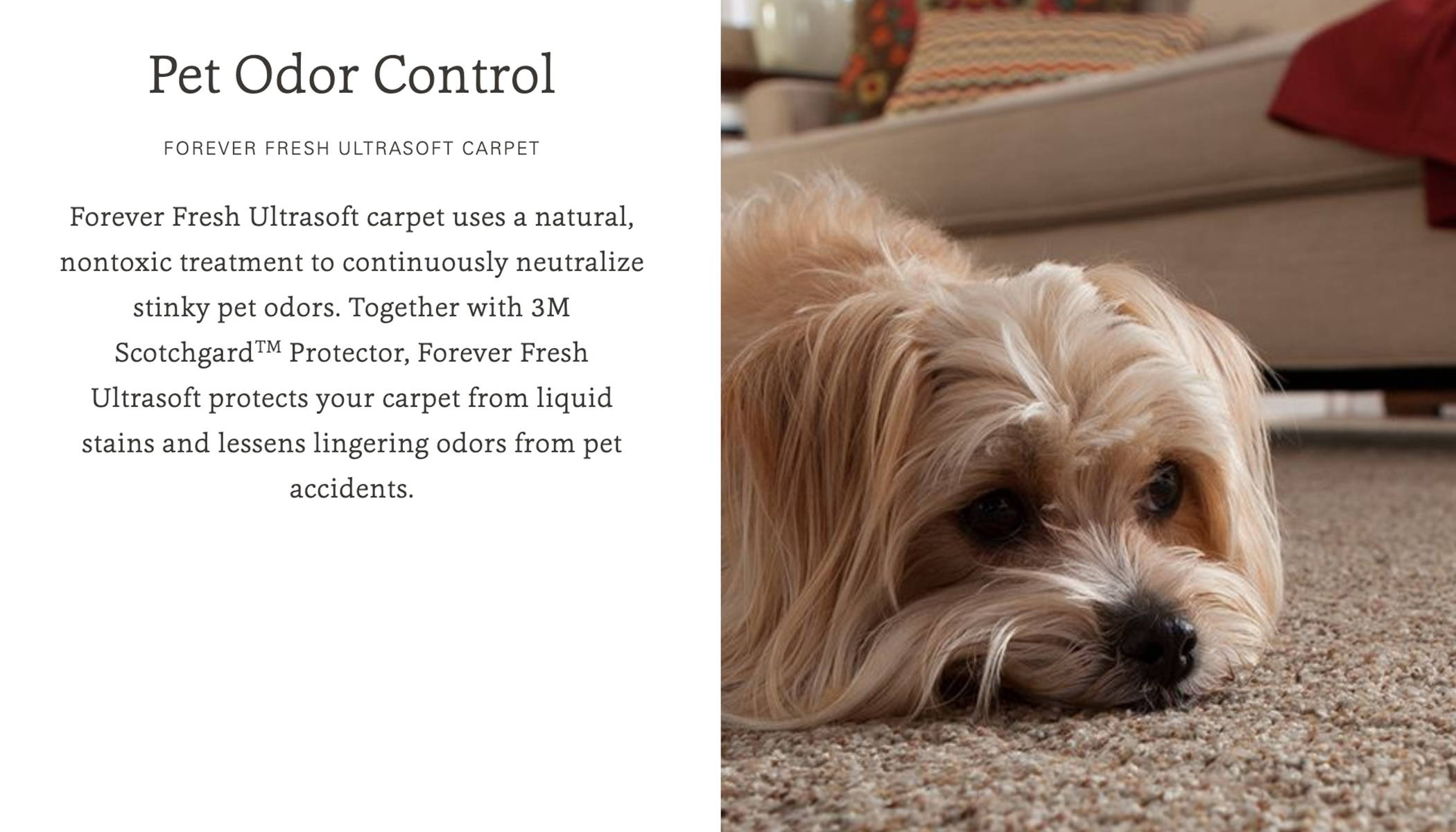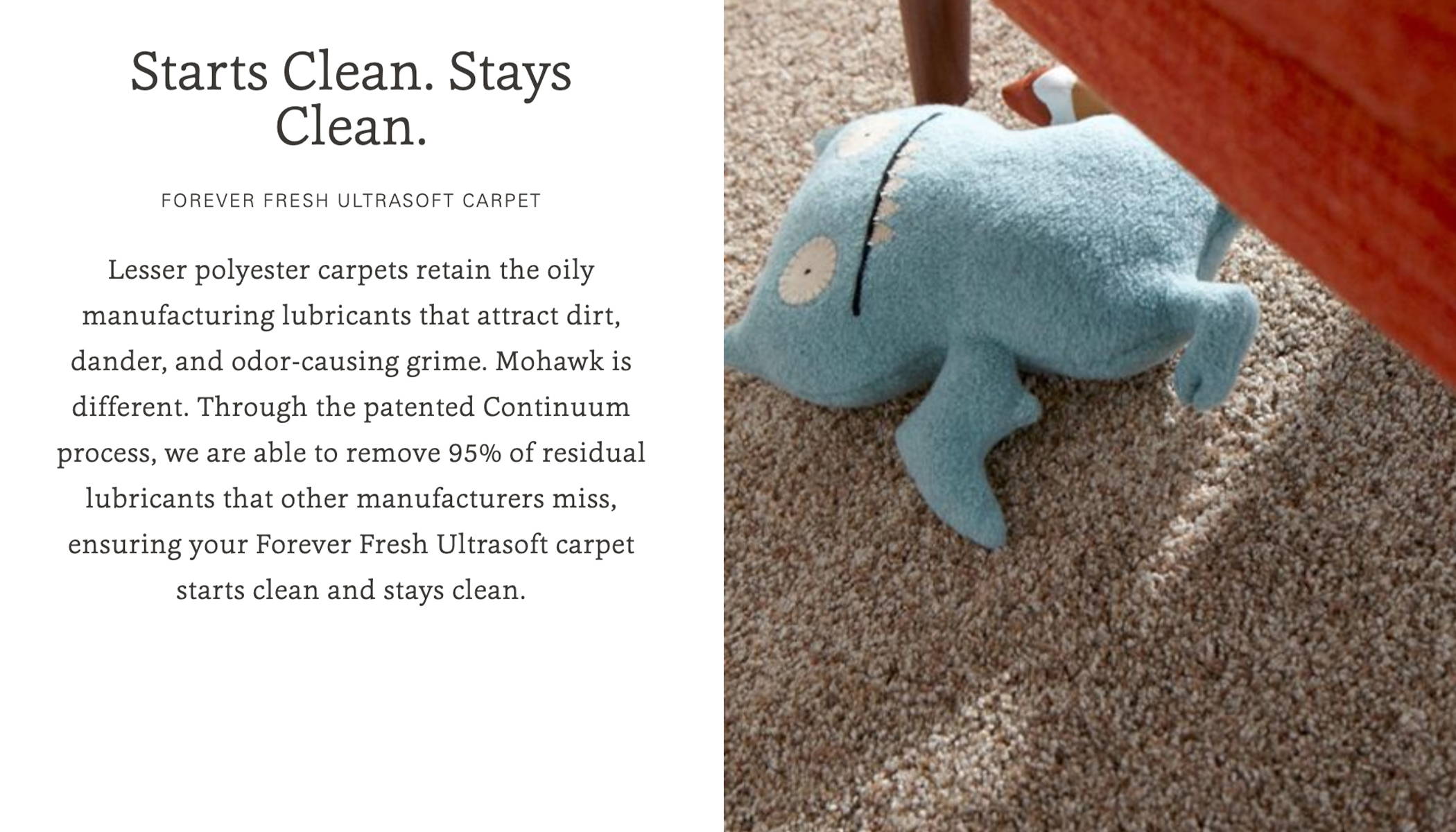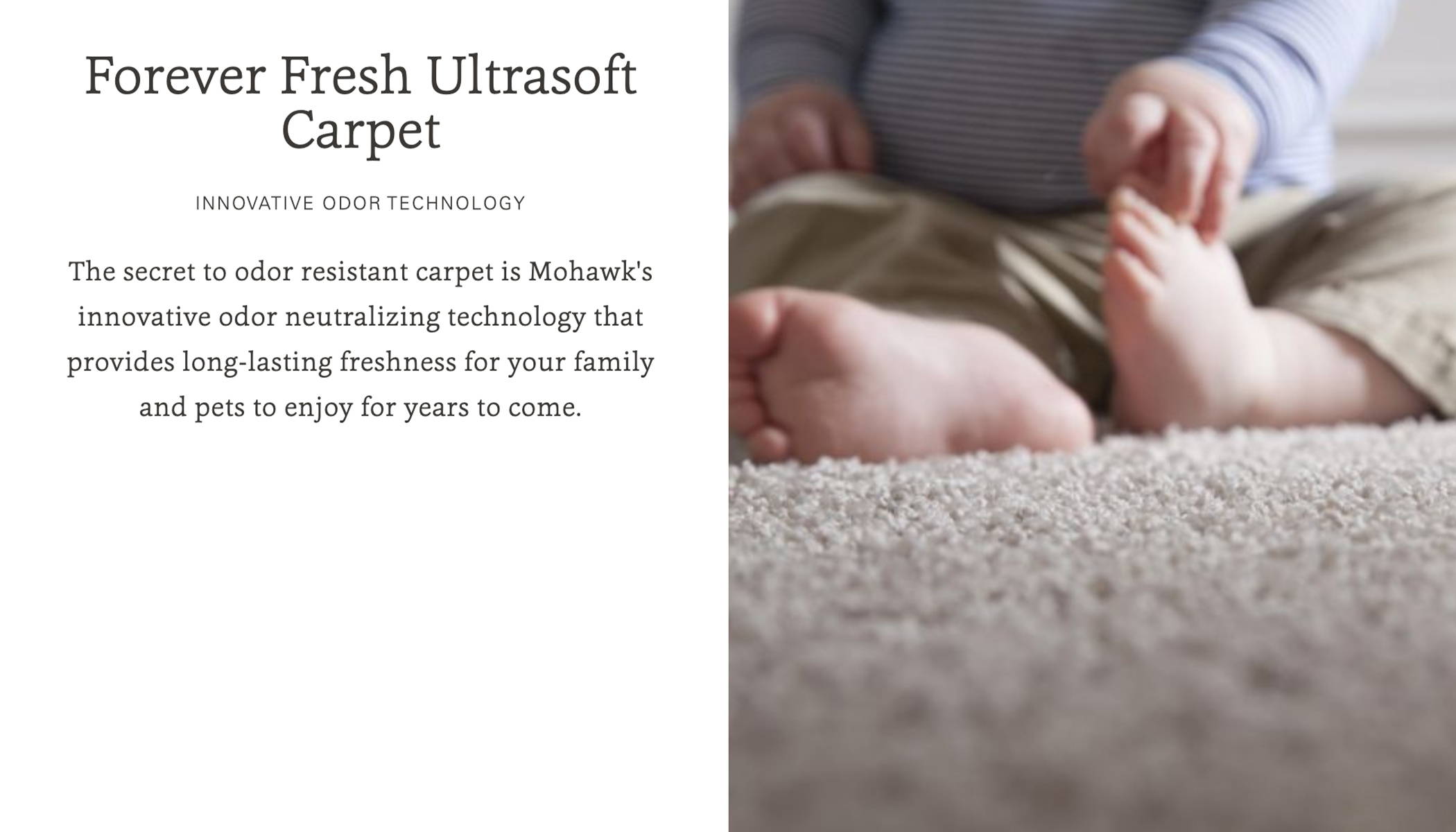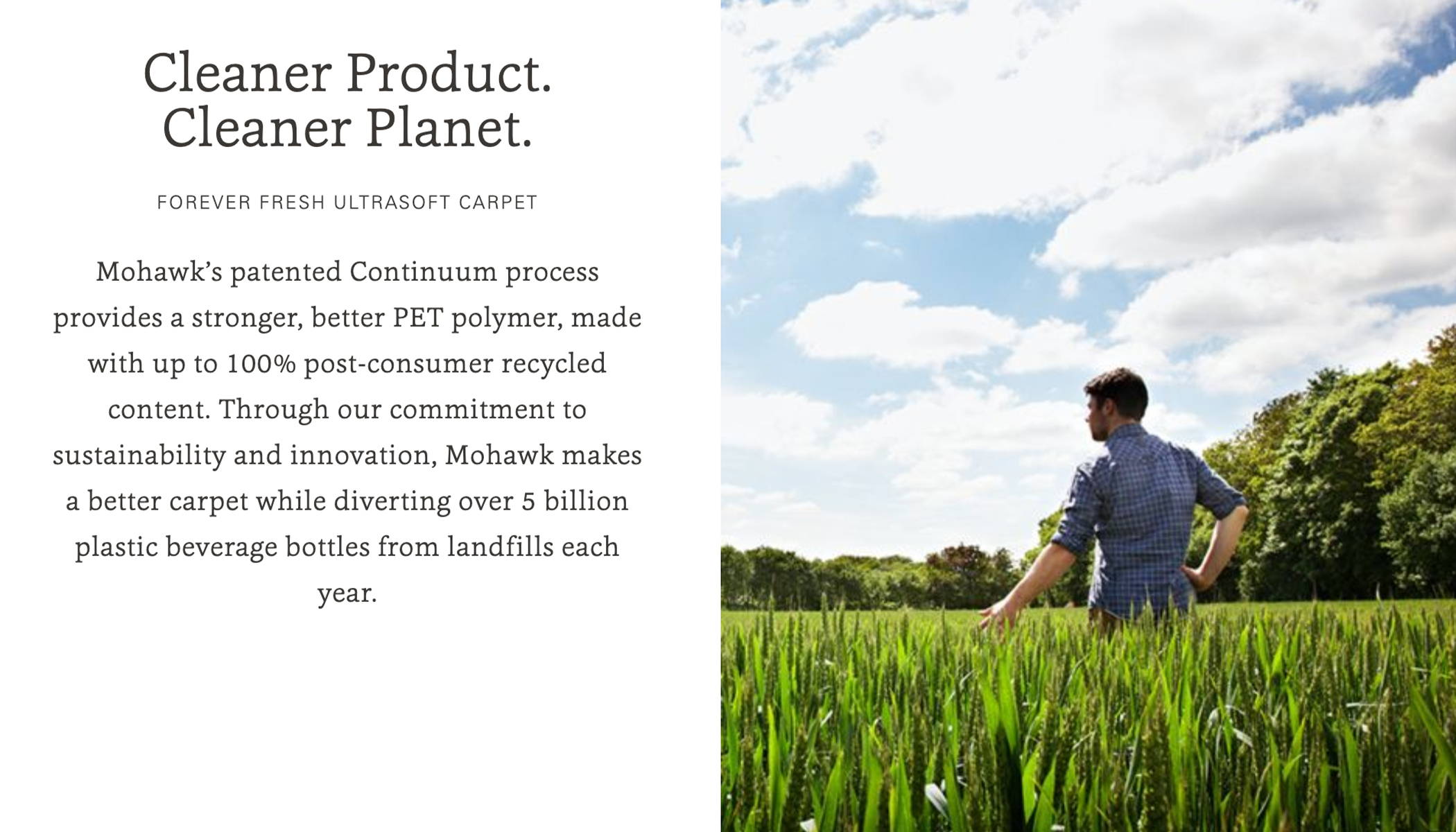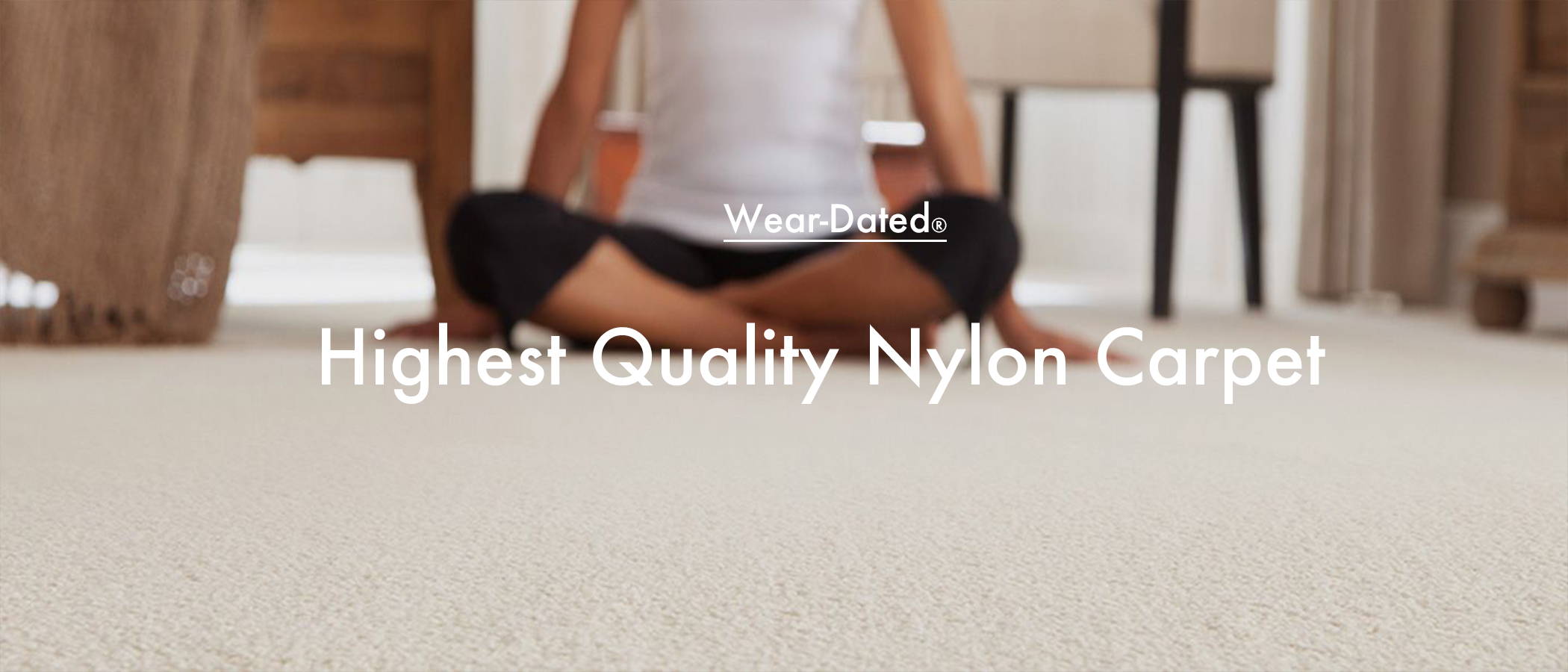 Wear-Dated has been trusted for over 30 years and time-tested in over 14 million homes. This highly resilient fiber is known for its strength, excellent stain and fade resistance, and appearance retention. And with nearly endless color and style options, you're sure to find the design you like in a carpet that lasts.
Wear-Dated carpets are made with the highest quality nylon available for a refined, soft fiber. Every Wear-Dated carpet is performance tested for durability, colorfastness, and stain and soil resistance.
All Wear-Dated products are protected with ScotchgardTM Protector Advanced Repel Technology, the most trusted name in stain and soil protection for over 50 years.In addition to lifetime anti-static coverage, Wear-Dated warranties include stain and soil protection, texture retention, and abrasive wear coverage.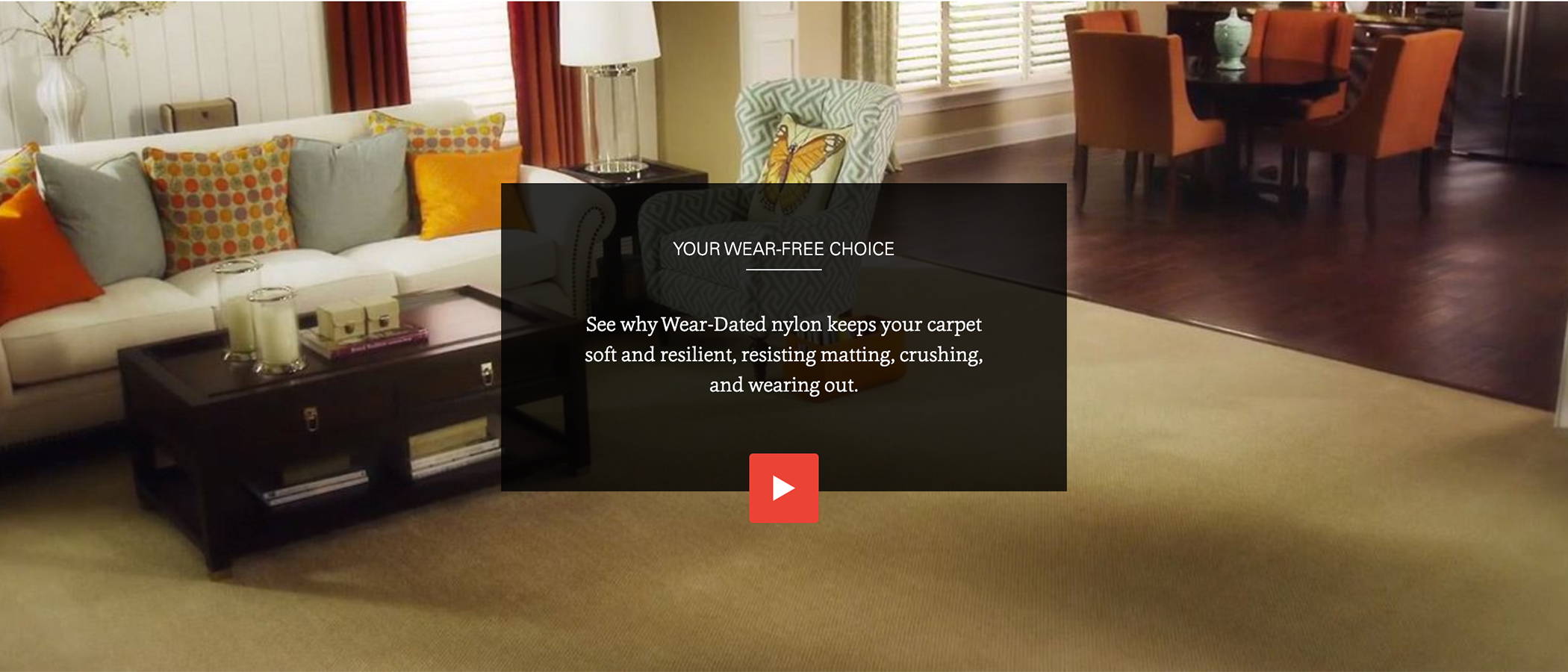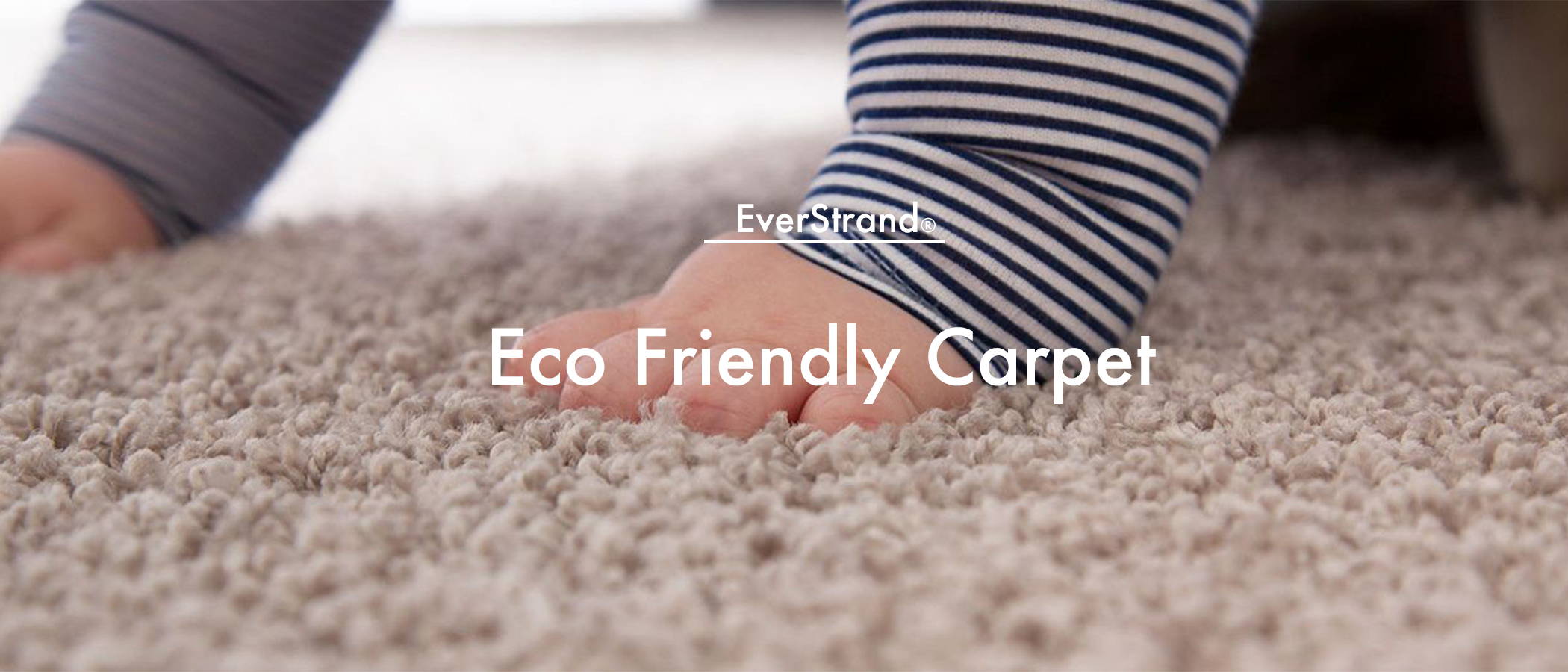 Starts Clean, Stays Clean
If you want the cleanest, most sustainable carpet for your home, opt for EverStrand. This premium PET polyester fiber is thoroughly purified for the cleanest strand and easy to keep clean with advanced soil and stain protection. And, with up to 100% recycled content, it's the world's most sustainable carpet.
We make EverStrand using Mohawk Continuum™, the ultimate innovation in PET carpet. This patented process takes premium PET from the highest-grade polymer, strengthens the fiber, and removes dirt-attracting residue with a multi-step purification system. You get unbeatable performance, premium bulk, and a carpet that resists the dirt, grime, and residue that create a dingy appearance over time. With EasyClean™ stain and soil protection, an added layer of defense against stains and soil, it's easy to keep your carpet as clean as the day you bought it.
Did you know that Mohawk uses recycled plastic bottles to make EverStrand? Those plastic bottles actually create a stronger yarn than other PET. So you get a durable, long-lasting carpet that contributes to a cleaner planet: made with up to 100% recycled content. With a robust selection of textures and colors featuring exceptional color clarity and fade resistance at an affordable price, you're sure to find one that fits your style... and your budget.
All EverStrand warranties include lifetime stain resistance and 10-year coverage for abrasive wear, texture retention, soil resistance, and manufacturing defects.